01.12.2017 | Research article | Ausgabe 1/2017 Open Access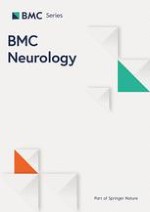 Hospital readmission within 10 years post stroke: frequency, type and timing
Zeitschrift:
Autoren:

Gitta Rohweder, Øyvind Salvesen, Hanne Ellekjær, Bent Indredavik
Abbreviations
ESD
Early supported discharge
ICD
International classification of diseases
TIA
Transient ischemic attack
Background
Hospital readmission within 30 days post discharge is used as a quality indicator for the delivery of medical care in the aftermath of an acute hospital admission for many admitting diagnoses, and also for a diagnosis of stroke [
1
,
2
]. Hospital readmission in the long term post stroke should reflect the problems present in the chronic phase of the disease and give information about the following parameters: the patient's functional disability, stroke-related complications, comorbidity, efficacy of secondary prevention, care aspects, as well as the aging process, as they affect the stroke patient.
One year post stroke, 40.4% of patients had been readmitted in a US Medicare study and only 15% of patients survived admission-free for 5 years. The most common causes for readmission were pneumonia, stroke, acute myocardial infarction, and congested heart failure [
3
]. In a one-year follow-up study using the Scottish NHS register, 15% of post-stroke readmissions were caused by infections, gastrointestinal complications and immobility-related problems [
4
].
The focus of post-stroke care has traditionally been secondary stroke prevention and the reduction in case fatality. For both, the last several decades have shown improvement with both short term and long term case fatality declining steadily since the 1950's, in Europe and Scandinavia as well as the US [
5
–
10
]. The establishment of stroke units (SU) in Scandinavia and Central Europe may have contributed to the further reduction in measured stroke mortality since the year 2000 [
11
,
12
]. In the original cohort randomized to our stroke unit we were able to document a 33% reduction in mortality, which persisted over the 10 years following the incidental stroke [
11
]. Gains have also been made in secondary stroke prevention and are likely a consequence of improved risk factor control including lifestyle changes (reduction in salt intake and smoking) and medical interventions [
8
]. Secondary cardiovascular prevention was named first as a goal of treatment in 1993 and has received increased attention since, the medical regimen being essentially equivalent to stroke prevention [
5
]. Other, nonvascular post-stroke morbidity is less defined in the stroke-literature and also not addressed with preventive measures. The aim of this study was to examine the readmissions and the case fatality in a 10 year follow-up of a stroke cohort acutely treated in a stroke unit and previously studied for acute and subacute complications [
13
,
14
], and to focus on the frequency, causes and timing of the readmissions.
Methods
The SU, Dept. of Medicine is located at the University Hospital of Trondheim, which serves as the primary hospital for the approximately 200,000 inhabitants of Southern Trondelag and as the tertiary hospital for Central Norway. A cohort of 489 patients, acutely and consecutively admitted to the SU in 2002/3, were prospectively screened for complications during the first week [
13
]. After discharge from the SU, all patients were followed up by an early supported discharge service (ESD), previously described, and received an outpatient follow-up evaluation 4 weeks after discharge with a focus on optimal secondary stroke prevention and screening for complications [
15
]. 50% of the patients were randomly allocated to be prospectively screened for complications by weekly telephone interview during the first 3 months post stroke. Patients were included regardless of discharge destination, and they received no therapeutic interventions in this context. The frequency and type of the complications and their association with functional outcome have previously been published [
13
,
14
]. The hospital records of 243 of these 244 patients with follow-up data were subjected to a review after 10 years. One patient could not be re-identified and was, therefore, lost to follow-up. All acute admissions to the hospital following the incidental stroke admission were examined, the main admitting diagnosis was verified with the help of the discharge summary, and the admission was assigned to one of 18 predefined categories. Additionally, and as a procedural control, the International Classification of Diseases (ICD) 10 codes were logged and categorized. This secondary procedure was confirmatory. The predefined categories were: 1.Ischemic stroke 2.Hemorrhagic stroke 3.Cardiovascular and cardiac events 4.Peripheral vascular events 5.Chest infection 6.Serious infection 7.Urinary tract infection (UTI) 8.Falls with fractures 9.Falls without fractures 10.Epileptic seizures 11.Stroke sequelae 12.Hemorrhagic events (documented gastrointestinal bleeds, hemoptysis as well as iron deficiency anemia) 13.Venous thrombotic events 14.Renal insufficiency 15.Transient ischemic attack (TIA) 16.Cardiac angina 17.Cancer 18.Other.
Data analysis
An event-file for hospital readmissions was established with readmissions to our hospital linked to the patients. As Trondelag has a stable patient population, as established by the HUNT-study [
16
], and the University Hospital is the only hospital in the district of Southern Trondelag, no other hospital needed to be contacted. The readmission dates were logged and we analysed for frequency of the categories and computed readmission rates (incidence per 100 live patient-years) for the following time intervals: 1 month, 3, 6, 12 (1), 36 (3), 60 (5), 84 (7) and 120 months (10 years). Subsequently, the previously established patient file was updated with each of the 243 patients' date of death, if death had occurred according to the local register (PAS), which is linked to the National Registry (Folkeregistret). The cumulative incidence of readmissions among the patients alive could then be calculated. The data were analysed in IBM SPSS statistics version 22. The readmission rates per 100 live patient-years were obtained by using R – version 2.13.1 [
17
]. The rates were corrected for death as a competing event.
Results
The patients' baseline characteristics are presented in Table
1
. 56% of the patients were female, the mean age was 76.5 years (SD 9.8). 90% had an ischemic stroke, 10% had a hemorrhagic stroke. The patients' functional status was assessed with the modified Rankin scale (mRS) [
18
]. The mean estimated pre-stroke mRS was 1.6 (SD 1); the mean mRS day 1 was 3.5 (SD 1.3).
Table 1
Baseline Characteristics of the Patients (
n
= 243*)
Characteristics

N

%

Female sex

56

Age, Mean (SD)

76.5 (9.8)

Risk Factors

 Hypertension

93

38

 Previous stroke

47

19

 Atrial fibrillation

46

19

 Diabetes mellitus

30

12

 Prev. myocardial infarction

35

14

 Smoking

48

20

 TIA

24

10

Diagnosis

 Ischemic stroke

218

90

 Hemorrhagic stroke

25

10
Table
2
shows the proportion of patients alive and never readmitted, alive and readmitted, dead and readmitted, dead and never readmitted in the time-periods noted. All time intervals were calculated from the admitting-date of the incidental hospital admission. After 1 year, 23.5% of the patients were dead with the majority (17%) never readmitted to the hospital; 40.3% of patients had been readmitted to the hospital. At 5 years, 49.4% of the patients had died and 67.5% of all patients had been readmitted to the hospital. After 10 years, 68.9% of the patients had died and 72.4% had been readmitted to the hospital. This left 31.1% of the patients alive and 27.6% never readmitted after 10 years of follow-up.
Table 2
Cumulative Readmission or Death by Patients (
N
= 243)
Alive

Alive

Dead

Dead

Never Readmitted

≥1 Readmissions

≥1 Readmissions

Never Readmitted

Time Period

N

%

N

%

N

%

N

%

30 days

209

86.5

13

5.4

0

0

21

8.6

3 months

164

67.5

40

16.5

3

1.2

36

14.8

6 months

120

49.4

71

29.2

10

4.1

42

17.3

1 year

102

42.0

84

34.5

14

5.8

43

17.7

3 year

55

22.6

96

39.5

45

18.5

47

19.4

5 year

28

11.5

95

39.1

69

28.4

51

21.0

7 year

24

9.8

76

31.3

92

37.9

51

21.0

10 year

16

6.6

59

24.5

116

47.9

51

21.0
Figure
1
displays the percentage of stroke patients readmitted and alive at the defined intervals of 1, 3, 6, 12 (1),36 (3), 60 (5), 84 (7) and 120 months (10 years). 831 acute hospital readmissions were identified in the medical records belonging to 72.4% of the patients (177/243). The mean number of readmissions per patient was 3.4 (SD 15.1); the median number was 2 (range 0–24).
×
The categories of the main diagnoses and the frequencies with which they caused admission to the hospital are displayed in Table
3
. In summary, five categorical groups were responsible for readmissions: I) 20% of the readmissions were due to a vascular cause: ischemic stroke 5.4% + hemorrhagic stroke 1.1% + cardiovascular/cardiac event 10.5% + peripheral vascular event 3.0%. II) 17.3% of readmissions were caused by infections: chest infection 9.0% + serious (systemic) infection 4.1% + UTI 4.2%. III) Readmissions due to falls accounted for 9.3%: falls with fractures 6.1% + falls without fractures 3.2%. IV) Hemorrhagic events accounted for 5.7% V) Cancer 8.5%. The category 'Other' constituted 24.7% of the readmissions and consisted of many different diagnoses.
Table 3
Acute Hospital Readmissions According to Category of Illness
| Category | N | % |
| --- | --- | --- |
| Ischemic stroke | 45 | 5.4 |
| Hemorrhagic stroke | 9 | 1.1 |
| Cardiovasc. and cardiac events | 87 | 10.5 |
| Peripheral vasc. Events | 25 | 3.0 |
| Chest infection | 75 | 9.0 |
| Serious infection | 34 | 4.1 |
| UTI | 35 | 4.2 |
| Falls with fractures | 51 | 6.1 |
| Falls without fractures | 27 | 3.2 |
| Epileptic seizures | 24 | 2.9 |
| Stroke sequelae | 28 | 3.4 |
| Hemorrhagic events | 47 | 5.7 |
| Thrombotic events | 10 | 1.2 |
| Renal insufficiency | 17 | 2.0 |
| TIA | 18 | 2.2 |
| Cardiac angina | 23 | 2.8 |
| Cancer | 71 | 8.5 |
| Other | 205 | 24.7 |
| Total | 831 | 100 |
In Fig.
2
the readmission rates per 100 live patient-years are shown. These rates were calculated for all readmissions collectively, as well as separately for those due to vascular causes, infections and falls. Overall, readmissions reached a maximal rate of 116.2 admissions/100 live patient-years in the first 6 months post-stroke. Both, readmissions due to vascular causes and infections also had their peak rates in the first 6 months at 35.0 and 17.5 admissions/100 live patient-years respectively. The admission rate for falls was maximal between three and five years post-stroke at 8.3 admissions/100 live patient-years. After approximately 5 years, the readmission rate for all causes stabilized at 50.7 admissions/100 live patient-years, for vascular causes at 8.5 admissions/100 live patient-years and for falls at 4.6 admissions/100 live patient-years. Admissions due to infectious causes, however, increased steadily from 9.4 to 13.5 admissions per 100 live patient-years between five and ten years post-stroke.
×
Discussion
Hospital readmission was a frequent event in our study, with 46% of readmitted patients presenting during the first 6 months, 56% during the first year and 94% during the first 5 years. The causes for readmission were heterogeneous and due to cardiac and vascular causes, infections, falls +/− fractures, hemorrhagic events and cancer of all forms. Cardiac and vascular causes was the largest category at 20% and included recurrent stroke at 6.5% of readmissions. Infections accounted for 17.3% of readmissions. While cancer is a stroke-unrelated event, falls, fractures and hemorrhage can be a consequence of the incident stroke, its sequelae or its treatment with antithrombotic medication. Of note are the relatively infrequent occurrences of post-apoplectic seizures and of venous thrombotic events.
Initiating specific measures to reduce chest-infection and fractures could reduce the burden of complications and their corresponding rehospitalizations. Measures to reduce chest infection include dysphagia protocols, adjustment of oral intake, immunization against influenza and Streptococcal infection. Measures to reduce fractures include fall prevention and could also, and perhaps more importantly, include assessment of osteoporosis and initiation of prophylactic treatment, perhaps at the time of the incident stroke. General measures to insure optimal nutrition and to encourage physical exercise will contribute to the reduction of infection, bone loss and physical frailty.
This observational study is limited by its small sample size and the lack of a non-stroke cohort. Its foremost strength is that it was conducted thoroughly, including chart reviews and validation of diagnoses for each patient.
Conclusions
Hospital readmissions over the 10 years following stroke are caused by vascular events, infections, falls and hemorrhagic events, where the first 6 months post stroke are a period of special vulnerability. The magnitude and the spectrum of these long-term complications call for a reevaluation and a more comprehensive approach to post stroke prophylaxis.
Acknowledgments
Many thanks to the members of our stroke unit staff for their contributions to this study, and to Ingrid Riphagen from the Unit for Applied Clinical Research, Faculty of Medicine and Health Sciences at Norwegian University of Science and Technology, for her help in editing this manuscript.
Funding
This study was supported by grants from the Regional Health Service in Central Norway, the Norwegian University of Science and Technology in Trondheim, and the Stroke Unit Research Fund.
Availability of data and materials
The datasets analysed during the current study are available from the corresponding author on reasonable request.
Authors' contributions
GR: Design and execution of the study. Data analysis and interpretation. First Draft. ØS: Data analysis and interpretation. Review and critique of the manuscript. HE: Data analysis and interpretation. Review and critique of the manuscript. BI: Study design. Data analysis and interpretation. Review and critique of the manuscript. All authors have read and approve of the final version of the manuscript.
Competing interests
The authors declare that they have no competing interests.
Consent for publication
Not applicable
Ethics approval and consent to participate
This study was approved by the Regional Committee for Medical and Health Research Ethics in Central Norway (REK midt) on March 23, 2012 (2012/445/REKmidt). Based on §35 of the Norwegian Health Research Act (Helseforskningsloven), this 10-year follow-up study could be carried out with a waiver for patient-consent.
Publisher's Note
Springer Nature remains neutral with regard to jurisdictional claims in published maps and institutional affiliations.
Open Access
This article is distributed under the terms of the Creative Commons Attribution 4.0 International License (
http://​creativecommons.​org/​licenses/​by/​4.​0/​
), which permits unrestricted use, distribution, and reproduction in any medium, provided you give appropriate credit to the original author(s) and the source, provide a link to the Creative Commons license, and indicate if changes were made. The Creative Commons Public Domain Dedication waiver (
http://​creativecommons.​org/​publicdomain/​zero/​1.​0/​
) applies to the data made available in this article, unless otherwise stated.