01.12.2018 | Opinion | Ausgabe 1/2018 Open Access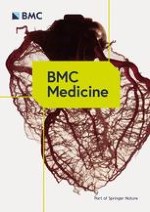 How and why weight stigma drives the obesity 'epidemic' and harms health
Zeitschrift:
Autoren:

A. Janet Tomiyama, Deborah Carr, Ellen M. Granberg, Brenda Major, Eric Robinson, Angelina R. Sutin, Alexandra Brewis
Abbreviations
MIDUS
Midlife in the United States
Background
In a classic study performed in the late 1950s, 10- and 11-year-olds were shown six images of children and asked to rank them in the order of which child they 'liked best'. The six images included a 'normal' weight child, an 'obese' child, a child in a wheelchair, one with crutches and a leg brace, one with a missing hand, and another with a facial disfigurement. Across six samples of varying social, economic, and racial/ethnic backgrounds from across the United States, the child with obesity was ranked last [
1
].
In the decades since, body weight stigma has spread and deepened globally [
2
,
3
]. We define weight stigma as the social rejection and devaluation that accrues to those who do not comply with prevailing social norms of adequate body weight and shape. This stigma is pervasive [
4
–
6
]; for example, in the United States, people with greater body mass index (BMI) report higher rates of discrimination because of their weight compared to reports of racial discrimination of ethnic minorities in some domains [
7
]. Women are particularly stigmatized due to their weight across multiple sectors, including employment, education, media, and romantic relationships, among others [
8
]. Importantly, weight stigma is also pervasive in healthcare settings [
9
], and has been observed among physicians, nurses, medical students, and dietitians [
4
]. Herein, we first address the obesogenic and health-harming nature of weight stigma, and then provide a discussion of weight stigma specifically in healthcare settings. We conclude with potential strategies to help eradicate weight stigma.
Weight stigma triggers obesogenic processes
Weight stigma in healthcare
Tackling weight stigma
Conclusion
We have argued in this Opinion article that weight stigma poses a threat to health. There is a clear need to combat weight stigma, which is widespread worldwide [
3
] and, as we reviewed above, throughout healthcare settings. Doing so will help to improve the health and quality of life of millions of people. Indeed, eradicating weight stigma will likely improve the health of all individuals, regardless of their size, since the insidious effects of weight stigma reviewed herein are found independently of objective BMI, with many individuals with 'normal' BMI also falling prey to the health-harming processes brought about by weight stigmatization.
Enlightened societies should not treat its members with prejudice and discrimination because of how they look. Healthcare providers should treat obesity if patients have actual markers of poor metabolic health rather than simply due to their high BMI. Additionally, if patients request counseling regarding their metabolic health, healthcare providers can address actual behaviors, such as healthy eating and physical activity, without ever mentioning, and certainly without ever stigmatizing, a patient's objective BMI [
13
]. Indeed, this is the strategy of interventions such as Health at Every Size
®
[
68
] and other non-dieting approaches (reviewed in [
69
]), which have been shown in randomized controlled trials to improve multiple health outcomes such as blood pressure and cholesterol. The provider–patient relationship is one that is inherently unequal, with healthcare providers holding the power to profoundly affect patient's thoughts, feelings, and behaviors [
70
]. To advance as an equal society, healthcare providers should lead the way for weight stigma eradication.
Acknowledgements
We thank the Virginia G. Piper Charitable Trust and Mayo Clinic-ASU Obesity Solutions for supporting the workshop that that allowed us to work together on this piece.
Availability of data and materials
Data sharing is not applicable to this article as no datasets were generated or analyzed during the current study.
Ethics approval and consent to participate
Not applicable.
Consent for publication
Not applicable.
Competing interests
The authors declare that they have no competing interests.
Publisher's Note
Springer Nature remains neutral with regard to jurisdictional claims in published maps and institutional affiliations.
Open Access
This article is distributed under the terms of the Creative Commons Attribution 4.0 International License (
http://​creativecommons.​org/​licenses/​by/​4.​0/​
), which permits unrestricted use, distribution, and reproduction in any medium, provided you give appropriate credit to the original author(s) and the source, provide a link to the Creative Commons license, and indicate if changes were made. The Creative Commons Public Domain Dedication waiver (
http://​creativecommons.​org/​publicdomain/​zero/​1.​0/​
) applies to the data made available in this article, unless otherwise stated.