01.12.2017 | Research article | Ausgabe 1/2017 Open Access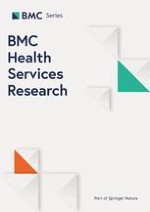 How are compassion fatigue, burnout, and compassion satisfaction affected by quality of working life? Findings from a survey of mental health staff in Italy
Zeitschrift:
Autoren:

Gaia Cetrano, Federico Tedeschi, Laura Rabbi, Giorgio Gosetti, Antonio Lora, Dario Lamonaca, Jill Manthorpe, Francesco Amaddeo
Abstract
Background
Quality of working life includes elements such as autonomy, trust, ergonomics, participation, job complexity, and work-life balance. The overarching aim of this study was to investigate if and how quality of working life affects Compassion Fatigue, Burnout, and Compassion Satisfaction among mental health practitioners.
Methods
Staff working in three Italian Mental Health Departments completed the Professional Quality of Life Scale, measuring Compassion Fatigue, Burnout, and Compassion Satisfaction, and the Quality of Working Life Questionnaire. The latter was used to collect socio-demographics, occupational characteristics and 13 indicators of quality of working life. Multiple regressions controlling for other variables were undertaken to predict Compassion Fatigue, Burnout, and Compassion Satisfaction.
Results
Four hundred questionnaires were completed. In bivariate analyses, experiencing more ergonomic problems, perceiving risks for the future, a higher impact of work on life, and lower levels of trust and of perceived quality of meetings were associated with poorer outcomes. Multivariate analysis showed that (a) ergonomic problems and impact of work on life predicted higher levels of both Compassion Fatigue and Burnout; (b) impact of life on work was associated with Compassion Fatigue and lower levels of trust and perceiving more risks for the future with Burnout only; (c) perceived quality of meetings, need of training, and perceiving no risks for the future predicted higher levels of Compassion Satisfaction.
Conclusions
In order to provide adequate mental health services, service providers need to give their employees adequate ergonomic conditions, giving special attention to time pressures. Building trustful relationships with management and within the teams is also crucial. Training and meetings are other important targets for potential improvement. Additionally, insecurity about the future should be addressed as it can affect both Burnout and Compassion Satisfaction. Finally, strategies to reduce possible work-life conflicts need to be considered.