01.12.2016 | Research article | Ausgabe 1/2016 Open Access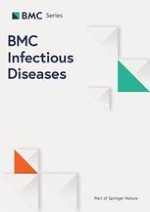 Human papillomavirus infection in Rwanda at the moment of implementation of a national HPV vaccination programme
Zeitschrift:
Autoren:

Fidele Ngabo, Silvia Franceschi, Iacopo Baussano, M. Chantal Umulisa, Peter J. F. Snijders, Anne M. Uyterlinde, Fulvio Lazzarato, Vanessa Tenet, Maurice Gatera, Agnes Binagwaho, Gary M. Clifford
Wichtige Hinweise
Competing interests
P.J.F. Snijders has Honoraria from Speakers Bureau from Roche, Gen-Probe, Qiagen, Abbott and Seegene and has a minority stake in Self-screen. No competing interests were disclosed by the other authors.
Authors' contributions
GC and SF conceived the study protocol. FN, MG and AG were involved in the development of the study methodology and infrastructure in Rwanda. MCU supervised the study protocol and data entry in Rwanda. IB, FL and VT were responsible for designing the electronic supports for data acquisition and/or statistical analyses. PS and AU were responsible for HPV testing and cytological reading, respectively. GC wrote the first draft of the manuscript. All authors were involved in the interpretation of the analyses and gave input to the final manuscript. All authors read and approved the final manuscript.
Abstract
Background
Cervical cancer is the most common female cancer in Rwanda that, in 2011, became the first African country to implement a national vaccination programme against human papillomavirus (HPV).
Methods
To provide a robust baseline for future evaluations of vaccine effectiveness, cervical cell specimens were obtained from 2508 women aged 18–69 years from the general population in Kigali, Rwanda, during 2013/14. 20 % of women were HIV-positive. Samples were used for liquid-based cytology and HPV testing (44 types) with GP5+/6+ PCR.
Results
HPV prevalence was 34 %, being highest (54 %) in women ≤19 years and decreasing to 20 % at age ≥50. Prevalence of high risk (HR) HPV and cytological abnormalities was 22 and 11 % respectively (including 2 % with high-grade squamous intraepithelial lesions, HSIL) decreasing with age. Age-standardised prevalence of HR HPV was 22 % (or 19 % among HIV-negative women), and HPV16 was the most common type. Prevalence of HPV and cytological abnormalities were significantly higher in HIV-positive than HIV-negative women, and the difference increased with age. Other significant risk factors for HPV positivity in multivariate analyses were high lifetime number of sexual partners, receiving cash for sex, and being a farmer. 40 % of women with HSIL were infected with HPV16/18 and there was no significant difference between HIV-positive and HIV-negative women.
Conclusions
This study confirms Rwanda to be a setting of high prevalence of HPV and cervical disease that is worsened by HIV. These data will serve as a robust baseline for future evaluations of HPV vaccine programme effectiveness.