01.12.2015 | Research article | Ausgabe 1/2016 Open Access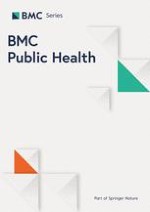 Hungry for an intervention? Adolescents' ratings of acceptability of eating-related intervention strategies
Zeitschrift:
Autoren:

F. Marijn Stok, Denise T. D. de Ridder, Emely de Vet, Liliya Nureeva, Aleksandra Luszczynska, Jane Wardle, Tania Gaspar, John B. F. de Wit
Wichtige Hinweise
Competing interests
The authors declare that they have no competing interests.
Authors' contributions
All authors contributed to the conception of the TEMPEST survey. MS and JdW designed the study and developed the measure assessing acceptability of intervention strategies. All authors were involved in participant recruitment and data collection. Statistical analyses were conducted by MS, JdW and LN. MS and JdW prepared the manuscript. DdR, EdV, LN, AL, JW and TG provided critical revisions. JW saw and approved an earlier version the manuscript, but sadly passed away before the manuscript was finalized. All other authors saw and approved the final version of the paper for submission.
Abstract
Background
Effective interventions promoting healthier eating behavior among adolescents are urgently needed. One factor that has been shown to impact effectiveness is whether the target population accepts the intervention. While previous research has assessed adults' acceptance of eating-related interventions, research on the opinion of adolescents is lacking. The current study addressed this gap in the literature.
Methods
Two thousand seven hundred sixty four adolescents (aged 10–17 years) from four European countries answered questions about individual characteristics (socio-demographics, anthropometrics, and average daily intake of healthy and unhealthy foods) and the acceptability of ten eating-related intervention strategies. These strategies varied in type (either promoting healthy eating or discouraging unhealthy eating), level of intrusiveness, setting (home, school, broader out-of-home environment), and change agent (parents, teacher, policy makers).
Results
Based on adolescents' acceptability ratings, strategies could be clustered into two categories, those promoting healthy eating and those discouraging unhealthy eating, with acceptability rated significantly higher for the former. Acceptability of intervention strategies was rated moderate on average, but higher among girls, younger, overweight and immigrant adolescents, and those reporting healthier eating. Polish and Portuguese adolescents were overall more accepting of strategies than UK and Dutch adolescents.
Conclusions
Adolescents preferred intervention strategies that promote healthy eating over strategies that discourage unhealthy eating. Level of intrusiveness affected acceptability ratings for the latter type of strategies only. Various individual and behavioral characteristics were associated with acceptability. These findings provide practical guidance for the selection of acceptable intervention strategies to improve adolescents' eating behavior.