01.12.2020 | Research article | Ausgabe 1/2020 Open Access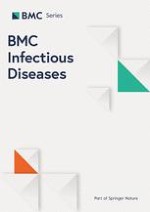 Hygiene promotion might be better than serological screening to deal with Cytomegalovirus infection during pregnancy: a methodological appraisal and decision analysis
Zeitschrift:
Autoren:

Agathe Billette de Villemeur, Pierre Tattevin, Louis-Rachid Salmi, the French Haut Conseil de la santé publique Working Group
Wichtige Hinweise
Publisher's Note
Springer Nature remains neutral with regard to jurisdictional claims in published maps and institutional affiliations.
Abbreviations
CHEERS
Consolidated Health Economic Evaluation Reporting Standards
DGS
French General Direction of Health
HCPH
French High Council of Public Health
MPI
Maternal Primary Infection
PICO
Population Intervention Comparisons Outcome
PRISMA
Preferred Reporting Items for Systematic Reviews and Meta-analyses
SIGN
Scottish Intercollegiate Guidelines Network
TORCH
TOxoplasmosis Rubella Cytomegalovirus Herpes
WHO
World Health Organizations
Background
This paper summarizes the recommendations of the Working Group set by the HCPH to answer the French authorities' mandate. More specifically, we report the methods and results of a systematic critical appraisal of knowledge regarding cytomegalovirus infection and a deterministic decision analysis which compares the current no-screening situation to two strategies, namely screening during pregnancy and reinforcing hygienic measures, to identify the best strategy to decrease the burden of poor outcomes associated with congenital cytomegalovirus infection.
Methods
Results
Discussion
Main findings
To our knowledge, this is the first attempt to compare promotion of hygiene and systematic serological screening as interventions to deal with cytomegalovirus infection during pregnancy. Our review of the evidence and model suggest that screening of cytomegalovirus infection during pregnancy would actually increase the risk of poor outcomes. Compared to the current French situation, promotion of hygiene would result, each year, in 12 less children with severe sequelae, around a hundred less children with moderate sequelae, and would avoid a quarter of cytomegalovirus-related foetal deaths and medical terminations of pregnancy.
The main limit of modelling the effect of screening during pregnancy on the course of cytomegalovirus infection is the absence of a treatment with proven effectiveness in this context. Thus, if cytomegalovirus infection is diagnosed during pregnancy, the only interventions to consider are termination of pregnancy and potentially harmful antiviral or immunoglobulin treatments, with unproven effectiveness [
5
,
79
,
83
,
86
]. The only published evidence that valancyclovir might be effective came from an uncontrolled trial [
107
], and no study, to our knowledge, has addressed side effects of available treatments, without any robust data on the tolerability of such regimen during pregnancy. Further, our model is based on available evidence which was often of low quality. Some authors have suggested that with serological tests to accurately date the maternal infection and safe foetal tests to accurately predict the occurrence of sequelae, screening could help better advise parents, who would, as autonomous adults, decide whether to terminate pregnancy or not [
30
,
147
–
149
]. These ideal testing and prognostic conditions are currently unlikely to occur in any healthcare system [
80
]. Notably, most criteria set by the WHO to justify screening programs cannot be documented by appropriate evidence regarding 1) the availability and effectiveness of treatments [
6
,
150
]; 2) the actual magnitude of all dimensions of the problem, especially in women who are already seropositive and in children in the long term; 3) the reliability and validity of screening tests in a context of early infection and low prevalence; and 4) the lack of easily applicable prognostic markers to define women, foetuses, and children at risk of developing poor outcomes [
6
,
150
]. Given that echography and magnetic resonance imaging still have numerous false negatives [
77
,
80
], follow up and prognosis could be based on amniocentesis. An amniocentesis can confirm that a foetus is infected, and the likelihood of sequelae after a false negative is very low [
151
]. However, the predictive value of amniocentesis findings is poorly documented, as no follow-up study included systematic autopsy [
103
].
Strengths and limitations
Interpretation
Conclusions
This review of the impact of hygiene promotion and systematic serological screening, as interventions to deal with cytomegalovirus infection during pregnancy, suggests that systematic screening would increase the risk of poor outcomes. Until randomised trials demonstrate that a treatment is safe and effective to deal with cytomegalovirus congenital infection, prevention of cytomegalovirus infection during pregnancy should primarily promote hygiene reinforcement. Serological screening should not be recommended.
Acknowledgements
Members of the Working Group: Alain S, Limoges, virology; Antona D, Saint-Maurice, epidemiology; Aujard Y, Paris, paediatrics; Bégué A, Nice, ethics; Barjat T, Saint-Etienne, obstetrics; Billaud E, Nantes, infectiology; Billette de Villemeur A, Grenoble, public health; Colson S, Marseille, puericulture; Dufour V, Paris, paediatrics; Jean D, Grenoble, paediatrics; Gehanno JF, Rouen, occupational medicine; Halley des Fontaines V, Paris, public health; Mandelbrot L, Colombes, obstetrics; Matheron S, Paris, infectiology; Minodier P, Marseille, intensive care paediatrics; Roussey M, Rennes, paediatrics; Royère D, reproductive medicine; Salmi LR, Bordeaux, public health; Scemama O, Saint-Denis, public health; Tattevin P, Rennes, infectiology; Teurnier F, Paris, midwifery; Trastour C, Nice, obstetrics; Vauloup-Fellous C, Villejuif, virology.
A special acknowledgement to Marie-France d'Acremont, Scientific advisor to the General secretariat of the Haut Conseil de la santé publique.
Ethics approval and consent to participate
Not applicable.
Consent for publication
Not applicable.
Competing interests
The authors declare that they have no competing interests.
Open Access
This article is licensed under a Creative Commons Attribution 4.0 International License, which permits use, sharing, adaptation, distribution and reproduction in any medium or format, as long as you give appropriate credit to the original author(s) and the source, provide a link to the Creative Commons licence, and indicate if changes were made. The images or other third party material in this article are included in the article's Creative Commons licence, unless indicated otherwise in a credit line to the material. If material is not included in the article's Creative Commons licence and your intended use is not permitted by statutory regulation or exceeds the permitted use, you will need to obtain permission directly from the copyright holder. To view a copy of this licence, visit
http://​creativecommons.​org/​licenses/​by/​4.​0/​
. The Creative Commons Public Domain Dedication waiver (
http://​creativecommons.​org/​publicdomain/​zero/​1.​0/​
) applies to the data made available in this article, unless otherwise stated in a credit line to the data.
Publisher's Note
Springer Nature remains neutral with regard to jurisdictional claims in published maps and institutional affiliations.