01.12.2017 | Study protocol | Ausgabe 1/2017 Open Access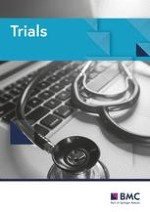 Hypothermia for encephalopathy in low and middle-income countries (HELIX): study protocol for a randomised controlled trial
Zeitschrift:
Autoren:

Sudhin Thayyil, Vania Oliveira, Peter J. Lally, Ravi Swamy, Paul Bassett, Mani Chandrasekaran, Jayashree Mondkar, Sundaram Mangalabharathi, Naveen Benkappa, Arasar Seeralar, Mohammod Shahidullah, Paolo Montaldo, Jethro Herberg, Swati Manerkar, Kumutha Kumaraswami, Chinnathambi Kamalaratnam, Vinayagam Prakash, Rema Chandramohan, Prathik Bandya, Mohammod Abdul Mannan, Ranmali Rodrigo, Mohandas Nair, Siddarth Ramji, Seetha Shankaran, for the HELIX Trial group
Wichtige Hinweise
Electronic supplementary material
The online version of this article (doi:
10.​1186/​s13063-017-2165-3
) contains supplementary material, which is available to authorized users.
Abstract
Background
Therapeutic hypothermia reduces death and disability after moderate or severe neonatal encephalopathy in high-income countries and is used as standard therapy in these settings. However, the safety and efficacy of cooling therapy in low- and middle-income countries (LMICs), where 99% of the disease burden occurs, remains unclear. We will examine whether whole body cooling reduces death or neurodisability at 18–22 months after neonatal encephalopathy, in LMICs.
Methods
We will randomly allocate 408 term or near-term babies (aged ≤ 6 h) with moderate or severe neonatal encephalopathy admitted to public sector neonatal units in LMIC countries (India, Bangladesh or Sri Lanka), to either usual care alone or whole-body cooling with usual care. Babies allocated to the cooling arm will have core body temperature maintained at 33.5 °C using a servo-controlled cooling device for 72 h, followed by re-warming at 0.5 °C per hour. All babies will have detailed infection screening at the time of recruitment and 3 Telsa cerebral magnetic resonance imaging and spectroscopy at 1–2 weeks after birth. Our primary endpoint is death or moderate or severe disability at the age of 18 months.
Discussion
Upon completion, HELIX will be the largest cooling trial in neonatal encephalopathy and will provide a definitive answer regarding the safety and efficacy of cooling therapy for neonatal encephalopathy in LMICs. The trial will also provide important data about the influence of co-existent perinatal infection on the efficacy of hypothermic neuroprotection.
Trial registration
ClinicalTrials.gov,
NCT02387385
. Registered on 27 February 2015.