01.12.2017 | Research article | Ausgabe 1/2017 Open Access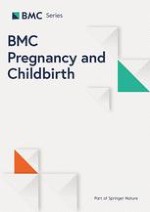 "Hypothyroidism screening during first trimester of pregnancy"
Zeitschrift:
Autoren:

María Castillo Lara, Ángel Vilar Sánchez, Consuelo Cañavate Solano, Estefanía Soto Pazos, María Iglesias Álvarez, Carmen González Macías, Carmen Ayala Ortega, Luis Javier Moreno Corral, Juan Jesús Fernández Alba
Abstract
Background
Subclinical hypothyroidism is defined as an elevated thyroid-stimulating hormone level with a normal thyroxin level without signs or symptoms of hypothyroidism. Although it is well accepted that overt hypothyroidism has a deleterious impact on pregnancy, recent studies indicate that subclinical hypothyroidism may affect maternal and fetal health. Studies suggest an association between miscarriage and preterm delivery in euthyroid women positive for anti-peroxidase antibodies and/or anti-thyroglobulin antibodies. A proposal of a new set-point to diagnose SCH was recently published. The aim of this research was to determine the optimal thyroid-stimulating hormone cut-off point to screen for subclinical hypothyroidism in the first trimester of gestation in a population of our clinical area and to determine the diagnostic value of this screening test for detecting anti-thyroid peroxidase antibodies.
Methods
This cross-sectional study determines the cutoff point for SCH screening and evaluates its usefulness to detect TPO Ab using the Receiver Operating Characteristics (ROC) curve. Prevalence of SCH was calculated using as cut-off 2.5 mIU/L, 4 mIU/L, and our TSH 97.5th percentile. The ability to detect positive anti-thyroglobulin antibodies (TG Ab) and anti-thyroid peroxidase antibodies (TPO Ab) in patients with levels of TSH >97.5th percentile was determined by ROC curves.
Results
The mean, range and standard deviation of TSH was 2.15 ± 1.34 mIU/L (range 0.03–8.82); FT4 was 1.18 ± 0.13 ng/dL (range 0.94–1.3); TG Ab was 89.87 ± 413.56 IU/mL (range 0.10–4000); and TPO Ab was 21.61 ± 46.27 IU/mL(range 0.10–412.4). The ROC. analysis of the ability of the TSH level to predict the presence of positive TPO Ab found an AUC of 0.563.
Conclusion
In our population, the TSH cutoff value for gestational SCH screening is 4.7 mIU/L. Using the SEGO recommended 2.5 mIU/L TSH cut-off point, the prevalence of SCH is 37%. Applying the ATA 2017 recommended cutoff point of 4 mIU/L, the prevalence of SCH is 9.6%. Finally, when the cut-off of 4.7 mIU/L (our 97.5th centile) was used, the SCH prevalence is 5%. TSH levels in the first trimester of pregnancy are not useful to detect TPO Ab.