01.12.2017 | Research article | Ausgabe 1/2017 Open Access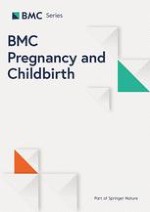 "I am a person but I am not a person": experiences of women living with obstetric fistula in the central region of Malawi
Zeitschrift:
Autoren:

Josephine Changole, Viva Combs Thorsen, Ursula Kafulafula
Abstract
Background
The consequences of living with obstetric fistula are multifaceted and very devastating for women, especially those living in poor resource settings. Due to uncontrollable leakages of urine and/or feces, the condition leaves women with peeling of skin on their private parts, and the wetness and smell subject them to stigmatization, ridicule, shame and social isolation. We sought to gain a deeper understanding of lived experiences of women with obstetric fistula in Malawi, in order to recommend interventions that would both prevent new cases of obstetric fistula as well as improve the quality of life for those already affected.
Methods
We conducted semi-structured interviews with 25 women with obstetric fistula at Bwaila Fistula Care Center in Lilongwe and in its surrounding districts. We interviewed twenty women at Bwaila Fistula Care Center; five additional women were identified through snowball sampling and were interviewed in their homes. We also interviewed twenty family members. To analyze the data, we used thematic analysis. Data were categorized using Nvivo 10. Goffman's theory of stigma was used to inform the data analysis.
Results
All the women in this study were living a socially restricted and disrupted life due to a fear of involuntary disclosure and embarrassment. Therefore, "anticipated" as opposed to "enacted" stigma was especially prevalent among the participants. Many lost their positive self-image due to incontinence and smell. As a way to avoid shame and embarrassment, these women avoided public gatherings; such as markets, church, funerals and weddings, thus losing part of their social identity. Participants had limited knowledge about their condition.
Conclusion
The anticipation of stigma by women in this study consequently limited their social lives. This fear of stigma might have arisen from previous knowledge of social norms concerning bowel and bladder control, which do not take into account an illness like obstetric fistula. This misconception might have also arisen from lack of knowledge about causes of the condition itself. There is need therefore to create awareness and educate women and their communities about the causes of obstetric fistula, its prevention and treatment, which may help to prevent fistula as well as reduce all dimensions of stigma, and consequently increase dignity and quality of life for these women.