01.12.2015 | Research article | Ausgabe 1/2015 Open Access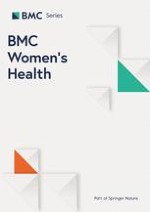 "I am alone and isolated": a qualitative study of experiences of women living with genital fistula in Uganda
Zeitschrift:
Autoren:

Justus Kafunjo Barageine, Jolly Beyeza-Kashesya, Josaphat K. Byamugisha, Nazarius Mbona Tumwesigye, Lars Almroth, Elisabeth Faxelid
Wichtige Hinweise
Competing interests
The authors declare that they have no competing interests.
Authors' contribution
BJK conceived the initial idea of the study. BJK, EF, JKB, NMT and LA designed the study. BJK collected the data and participated in the transcription and translation. BJK, EF, and JBK analysed the data. BJK, EF, JKB, JBK, NMT and LA wrote the manuscript. All authors contributed significantly to the intellectual content, as well as read and agreed to submit the final manuscript.
Author information
BJK: PhD Student in the Makerere University and Karolinska Institutet Collaboration; obstetrician, gynaecologist and a fistula surgeon at Mulago Hospital, Uganda. JBK: PhD in Global health; Senior Consultant Obstetrician and Gynaecologist at Mulago National Referral and Teaching Hospital, Kampala; President of the Association of Obstetricians and Gynaecologists of Uganda (AOGU), with vast experience in the use of qualitative methods in public health research. JKB: PhD in Global Health; Associate Professor of Obstetrics and Gynaecology and current chair/head of the Department of Obstetrics and Gynaecology, College of Health Sciences, Makerere University, Kampala, with vast experience in both qualitative and quantitative research as a student, supervisor, and programme implementer. NMT: PhD in Epidemiology and Biostatistics; Associate Professor in the School of Public Health, College of Health Sciences, Makerere University. LA: PhD in Global Health; researcher and paediatrician at Karolinska Institutet and Kristianstad Hospital, Sweden. EF: PhD in Global Health; professor in the Department of Public Health Sciences, Karolinska Institutet, Sweden; researcher with vast experience in qualitative research in Sweden, Africa and Asia.
Abstract
Background
Globally, 2–3 million women are estimated to have a genital fistula, with an annual incidence of 50,000–100,000 women. Affected women remain silent within their communities, and their experiences often go unnoticed. Our objective was to explore the experiences of Ugandan women living with genital fistulas to understand how their lives were affected and how they coped with the condition.
Methods
We conducted 8 focus group discussions (FGDs) with 56 purposively selected women with a genital fistula seeking treatment at Mulago Hospital, Uganda. Data were transcribed and analysed using qualitative content analysis.
Results
Women with a fistula were living a physically changed and challenging life, living socially deprived and isolated, living psychologically stigmatised and depressed, and living marital and sexual lives that were no longer joyful. The women's experiences were full of life changes and coping strategies, and they used both problem- and emotion-focused coping strategies to deal with the challenges. They devised ways to reduce the smell of urine to reduce the stigma, rejection and isolation. While trying to cope, the women found themselves alone and isolated. Women either isolated themselves or were isolated by society, including by close relatives and their husbands. Their sex lives were no longer enjoyable, and generally, women felt a loss of their marital and sexual rights.
Conclusion
Women with a fistula make adjustments in their lives to cope with the physical, social, psychological and sexual challenges. They use both problem- and emotion-focused coping to minimise their sense of isolation, as well as the rejection and stigma associated with fistula. These findings are essential for counselling patients, families and community members affected by a fistula. In similar contexts, health programmes should go beyond fistula closure and target communities and families to reduce the stigma and isolation faced by women with genital fistula.