01.12.2018 | Research article | Ausgabe 1/2018 Open Access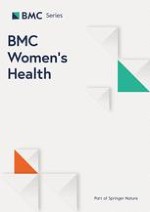 "I don't need a flat tummy; I just want to run fast" – self-understanding and bodily identity of women in competitive and recreational sports
Zeitschrift:
Autoren:

Kirsten K. Roessler, Ashley E. Muller
Abstract
Background
Women who exercise intensively, whether competitive or recreational, devote a lot of time and energy into exercise, which requires high levels of ambition and motivation. The aim of the study is to investigate the self-understanding and bodily identity of different (competitive vs recreational) forms of exercise, and to investigate the role of important others (parents, siblings and social relations) for this self-understanding.
Methods
A qualitative study using semi-structured interviews. An interactional psychodynamic framework informed the development of the interview questions focusing on the influence of their family, peers, and the meaning of exercise for their identity. Participants were recruited via local training centers and via the Danish Athletic Sports Association. A total of twenty highly physically active female athletes were interviewed, ten of whom participated in competitions ("competitve athletes") and ten of whom did not ("recreational athletes").
Results
Self-related and social similarities and differences between competitive athletes and recreational athletes were found. Recreational athletes had supportive but not ambitious parents and used sport to reinforce their bodily self-efficacy and identity, while competitive athletes had highly engaged parents, especially fathers, and competed to externalize their identities as athletes. Correspondingly, the meaning of exercise was the activity itself, for recreational athletes, while competition was the means to the end of achievement, for competitive athletes.
Conclusion
All athletes are affected and triggered by their biography and their environment. The biographical tradition of sport culture must be recognized as important for the engagement in different forms of physical activity in health and competition settings. If research can make the conflicts and relations of the self visible in sports culture, this could strengthen the recognition that the overall bodily well-being of athletes is important for women's health.