01.12.2017 | Research article | Ausgabe 1/2017 Open Access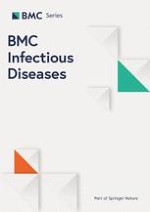 Identification by mass spectrometry and automated susceptibility testing from positive bottles: a simple, rapid, and standardized approach to reduce the turnaround time in the management of blood cultures
Zeitschrift:
Autoren:

Carola Mauri, Luigi Principe, Silvia Bracco, Elisa Meroni, Nicoletta Corbo, Beatrice Pini, Francesco Luzzaro
Abstract
Background
Speeding up identification and antimicrobial susceptibility testing (AST) is of foremost importance in the management of blood cultures. Here, we describe a simple, rapid, and standardized approach based on a very short-term incubation on solid medium from positive blood cultures followed by MALDI-TOF mass spectrometry identification and automated AST. The aim of the study was to evaluate the impact in the laboratory practice of this new procedure with respect to that previously used (standard method) by comparing TAT and cumulative percentage of final reports to clinicians.
Results
Compared with the standard method, the new procedure gave correct organism identification at genus or species level in 98.4% of monomicrobial samples. AST resulted in 97.7% essential agreement and 98.1% categorical agreement, with 0.9% minor errors, 1.0% major error, and 1.5% very major errors. The mean turnaround time to identification and AST was 61.4 h by using the new method compared to 83.1 h by using standard procedure. Concerning cumulative percentages of final reports, approximately a third of results were available at 48 h from the check-in of the sample when using the new procedure, whereas no final reports were ready at the same time with the standard method.
Conclusions
The new procedure allows faster and reliable results using a simple and standardized approach. Thus, it represents an important tool for a more rapid management of blood cultures when molecular methods are not available in the laboratory.