01.12.2018 | Research | Ausgabe 1/2018 Open Access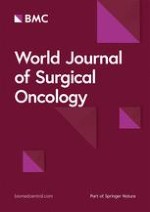 Identification of key gene modules for human osteosarcoma by co-expression analysis
Zeitschrift:
Autoren:

Jing Zhang, Qing Lan, Jiasheng Lin
Abstract
Background
Osteosarcoma is a type of bone cancer casting huge threat to the human health worldwide. Previously, gene expression analyses were performed to identify biomarkers for cancer; however, systemic co-expression analysis for osteosarcoma is still in need. The aim of this study was to construct a gene co-expression network that predicts clusters of candidate genes associated with the pathogenesis of osteosarcoma.
Methods
Here, we extracted the large scale of datasets from the GEO database. With systematical approaches, we identified the co-expression modules by using weighted gene co-expression network analysis (WGCNA) and investigated the functional enrichments of important modules at GO and KEGG terms.
Results
First, seven co-expression modules, which contain different genes, were conducted for 2228 genes in the 22 human osteosarcoma samples. Then, correlation study showed that the hub genes between pairwise modules displayed great differences. Lastly, functional enrichments of the co-expression modules showed that the module 5 enriched in immune response, antigen processing, and presentation, which is in consistence with GO result. Therefore, we speculated that the module 5 may play a key role in the pathogenesis of osteosarcoma.
Conclusions
Here, we speculated that genes of the module 5 were the essential genes that were associated to human osteosarcoma. Together, our findings not only provided outline of co-expression gene modules for human osteosarcoma, but also promoted the understanding of these modules at functional aspects.