01.12.2018 | Case report | Ausgabe 1/2018 Open Access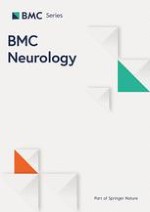 Idiopathic basal ganglia calcification associated with cerebral micro-infarcts: a case report
Zeitschrift:
Autoren:

Takuma Nishimoto, Fumiaki Oka, Hideyuki Ishihara, Mizuya Shinoyama, Michiyasu Suzuki
Abstract
Background
Idiopathic basal ganglia calcification (IBGC) is a rare neurodegenerative disorder characterized by symmetric intracranial calcium deposition. We report a patient with IBGC associated with cerebral infarction due to impairment of cerebrovascular reactivity based on single-photon emission computed tomography (SPECT) with acetazolamide challenge.
Case presentation
A 66-year-old male presented with right conjugate deviation, right hemiparesis and total aphasia due to a convulsive seizure. Brain computed tomography showed symmetric calcifications in the bilateral basal ganglia, thalamus, cerebellar dentate nuclei, which were consistent with IBGC. Diffusion-weighted brain magnetic resonance imaging showed multiple small infarctions in the bilateral cerebral subcortical area. In the search for the cause of cerebral infarction, SPECT with acetazolamide challenge revealed heterogeneous impairment of cerebrovascular reactivity in the whole brain, despite the absence of evidence for steno-occlusive changes in proximal arteries.
Conclusion
Cerebrovascular insufficiency due to the lack of elasticity caused by microvascular calcification might have been one of the pathophysiological features of IBGC in this case. Thus, vascular calcification may cause cerebrovascular disturbance and could lead to ischemic stroke in patients with IBGC.