01.12.2019 | Research | Ausgabe 1/2019 Open Access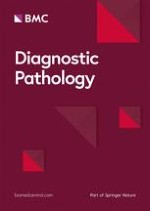 IL-17A increases MHC class I expression and promotes T cell activation in papillary thyroid cancer patients with coexistent Hashimoto's thyroiditis
Zeitschrift:
Autoren:

Li-Tao Han, Jia-Qian Hu, Ben Ma, Duo Wen, Ting-Ting Zhang, Zhong-Wu Lu, Wen-Jun Wei, Yu-Long Wang, Yu WANG, Tian Liao, Qing-Hai Ji
Wichtige Hinweise
Electronic supplementary material
Li-Tao Han and Jia-Qian Hu contributed equally to this work.
Publisher's Note
Springer Nature remains neutral with regard to jurisdictional claims in published maps and institutional affiliations.
Abstract
Background
The incidence of coexisting papillary thyroid cancer (PTC) and Hashimoto's thyroiditis (HT) is increasing. The impact of HT on PTC prognosis and its possible mechanism remains controversial. Interleukin-17A (IL-17A) has been reported to participate in the pathogenesis of multiple autoimmune diseases and cancers. The aim of this study is to investigate the role of IL-17A in PTC with coexistent HT and evaluate the changes in tumor antigenicity.
Methods
Expression of IL-17A and major histocompatibility complex (MHC) class I molecules were compared on PTC tissue samples with or without HT. PTC cell lines K1 and TPC-1 were stimulated with IL-17A and analyzed for MHC class I expression afterwards. Cluster of differentiation (CD) 8+T cell activation, production of Interleukin-2 (IL-2) and Interferon-gamma (IFN-γ) as well as the programmed death-1 (PD-1) expression on lymphocytes were assessed by coculture of donor peripheral blood lymphocytes (PBLs) with IL-17A pretreated PTC cells.
Results
Elevated IL-17A and MHC class I expression were observed in PTC tissue samples with coexistent HT. Stimulation of PTC cells with IL-17A effectively increased MHC class I expression in vitro. Coculture of PBLs with IL-17A pretreated PTC cells resulted in enhanced T cell activation (%CD25+ of CD3+T cells) and increased IL-2 production along with decreased IFN-γ secretion and PD-1 expression of the lymphocytes.
Conclusions
Papillary thyroid cancer with coexisting Hashimoto's thyroiditis presents elevated MHC class I expression, which may be the result of IL-17A secretion. T cell activation is enhanced in vitro by IL-17A and may provide future utility in PTC immunotherapy.