01.12.2012 | Research | Ausgabe 1/2012 Open Access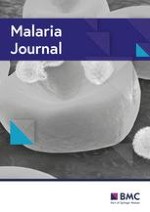 Immunogenicity when utilizing adenovirus serotype 4 and 5 vaccines expressing circumsporozoite protein in naïve and Adenovirus (Ad5) immune mice
Zeitschrift:
Autoren:

Nathaniel J Schuldt, Yasser A Aldhamen, Sarah Godbehere-Roosa, Sergey S Seregin, Youssef A Kousa, Andrea Amalfitano
Wichtige Hinweise
Electronic supplementary material
The online version of this article (doi:
10.​1186/​1475-2875-11-209
) contains supplementary material, which is available to authorized users.
Competing interests
The authors declare that they have no competing interests.
Authors' contributions
NS Carried out animal injections, performed all ELISA, ELISpot and
in vivo
CTL assays, assisted with Ad5-CSP design and development, and drafted the manuscript. YA performed all other flow cytometry experiments. SG designed and developed Ad4-CSP and assisted with animal work. SS assisted with design and development of Ad4-CSP. YK designed and developed Ad5-CSP. AA conceived of the study and participated in design and coordination. All authors read and approved the final manuscript.
Abstract
Background
Induction of potent long lasting effector T cell responses against liver stage malaria antigens strongly correlates with protection from malaria. While Adenovirus serotype 5 (Ad5) based malaria vaccine platforms have the ability to induce potent effector T cell responses against transgenes, high rates of pre-existing Ad5 immunity in malaria endemic regions has prompted study of alternative Ad serotype based malaria vaccines as replacements for Ad5 based malaria vaccines. The research described in this article examines the utility of alternative serotype adenovirus serotype 4 (Ad4) expressing a sporozoite surface protein (circumsporozoite protein (CSP)) (Ad4-CSP) to induce immune responses against CSP. The immunogenicity of Ad4-CSP was also tested in homologous and heterologous prime boost vaccinations in both Ad5 naïve and Ad5 immune backgrounds as compared to use of Ad5-CSP.
Results
In Ad5 naïve animals, use of Ad4-CSP priming vaccinations followed by boosting with Ad5-CSP (Ad4-CSP/Ad5-CSP) maximally increased the numbers of CSP specific cytokine secreting cytotoxic T cells relative to repeated use of Ad5-CSP. The Ad4-CSP/Ad5-CSP regimen also induced equivalent levels of CSP specific cell killing as did homologous prime-boost vaccinations with Ad5-CSP, despite stimulating lower numbers of CSP specific cytotoxic T cells. Priming with Ad4-CSP followed by a homologous boost resulted in significantly less CSP specific humoral responses than any other vaccination regimen tested in Ad naïve animals. In Ad5 immune animals, addition of Ad4-CSP in homologous or heterologous prime boost resulted in inductions of higher CSP specific responses than animals repeatedly vaccinated with Ad5-CSP alone. However, the observed responses were well below those observed in similarly treated Ad naïve mice.
Conclusions
While the Ad4-CSP/Ad5-CSP and Ad5-CSP/Ad5-CSP vaccination regimens resulted in equivalent CSP specific killing in Ad naïve animals, Ad4-CSP/Ad5-CSP achieved this result with a lower percentage of CSP specific CD8+ T cells and a higher number of IFNγ secreting cells, suggesting that the Ad4-CSP/Ad5-CSP vaccination regimen elicits more efficient cytotoxic T cells. In Ad5 immune animals use of Ad4-CSP improved CSP specific immune responses as compared to repeated use of Ad5-CSP, but could not achieve the levels of immunogenicity observed when the same vaccine regimens were used in Ad naïve animals. These data indicate the existence of some level of immunological cross-reactivity between these two adenovirus subgroups. Based on these results, it is suggested that future studies should undertake similarly stringent analyses of alternative Ad serotypes to establish their effectiveness as replacements for Ad5.