01.12.2018 | Study protocol | Ausgabe 1/2018 Open Access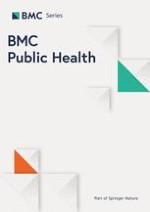 Impact of new technologies on stress, attrition and well-being in emergency call centers: the NextGeneration 9–1-1 study protocol
Zeitschrift:
Autoren:

Janet Baseman, Debra Revere, Ian Painter, Scott Stangenes, Michelle Lilly, Randal Beaton, Rebecca Calhoun, Hendrika Meischke
Abstract
Background
Our public health emergency response system relies on the "first of the first responders"—the emergency call center workforce that handles the emergency needs of a public in distress. Call centers across the United States have been preparing for the "Next Generation 9-1-1" initiative, which will allow citizens to place 9–1-1 calls using a variety of digital technologies. The impacts of this initiative on a workforce that is already highly stressed is unknown. There is concern that these technology changes will increase stress, reduce job performance, contribute to maladaptive coping strategies, lower employee retention, or change morale in the workplace. Understanding these impacts to inform approaches for mitigating the health and performance risks associated with new technologies is crucial for ensuring the 911 system fulfills its mission of providing optimal emergency response to the public.
Methods
Our project is an observational, prospective cohort study framed by the first new technology that will be implemented: text-to-911 calling. Emergency center call takers will be recruited nationwide. Data will be collected by online surveys distributed at each center before text-to-911 implementation; within the first month of implementation; and 6 months after implementation. Primary outcome measures are stress as measured by the Calgary Symptoms of Stress Index, use of sick leave, job performance, and job satisfaction. Primary analyses will use mixed effects regression models and mixed effects logistic regression models to estimate the change in outcome variables associated with text-to-911 implementation. Multiple secondary analyses will examine effects of stress on absenteeism; associations between technology attitudes and stress; effects of implementation on attitudes towards technology; and mitigating effects of job demands, job satisfaction, attitudes towards workplace technology and workplace support on change in stress.
Discussion
Our public health dependence on this workforce for our security and safety makes it imperative that the impact of technological changes such as text-to-911 are researched so appropriate intervention efforts to can be developed. Failing to protect our 9–1-1 call takers from predictable health risks would be similar to knowingly exposing field emergency responders to a toxic situation without following OSHA required training and practice standards assuring their protection.