01.12.2018 | Study protocol | Ausgabe 1/2018 Open Access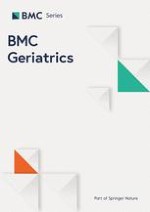 Implementation of an evidence-based intervention to improve the wellbeing of people with dementia and their carers: study protocol for 'Care of People with dementia in their Environments (COPE)' in the Australian context
Zeitschrift:
Autoren:

Lindy Clemson, Kate Laver, Yun-Hee Jeon, Tracy A Comans, Justin Scanlan, Miia Rahja, Jennifer Culph, Lee-Fay Low, Sally Day, Monica Cations, Maria Crotty, Susan Kurrle, Catherine Piersol, Laura N. Gitlin
Abstract
Background
There are effective non-pharmacological treatment programs that reduce functional disability and changed behaviours in people with dementia. However, these programs (such as the Care of People with dementia in their Environments (COPE) program) are not widely available. The primary aim of this study is to determine the strategies and processes that enable the COPE program to be implemented into existing dementia care services in Australia.
Methods
This study uses a mixed methods approach to test an implementation strategy. The COPE intervention (up to ten consultations with an occupational therapist and up to two consultations with a nurse) will be implemented using a number of strategies including planning (such as developing and building relationships with dementia care community service providers), educating (training nurses and occupational therapists in how to apply the intervention), restructuring (organisations establishing referral systems; therapist commitment to provide COPE to five clients following training) and quality management (coaching, support, reminders and fidelity checks). Qualitative and quantitative data will contribute to understanding how COPE is adopted and implemented. Feasibility, fidelity, acceptability, uptake and service delivery contexts will be explored and a cost/benefit evaluation conducted. Client outcomes of activity engagement and caregiver wellbeing will be assessed in a pragmatic pre-post evaluation.
Discussion
While interventions that promote independence and wellbeing are effective and highly valued by people with dementia and their carers, access to such programs is limited. Barriers to translation that have been previously identified are addressed in this study, including limited training opportunities and a lack of confidence in clinicians working with complex symptoms of dementia. A strength of the study is that it involves implementation within different types of existing services, such as government and private providers, so the study will provide useful guidance for further future rollout.