01.12.2017 | Research article | Ausgabe 1/2017 Open Access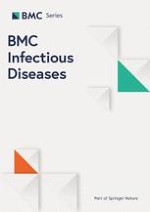 Imported arboviral infections in Italy, July 2014-October 2015: a National Reference Laboratory report
Zeitschrift:
Autoren:

Claudia Fortuna, Maria Elena Remoli, Caterina Rizzo, Eleonora Benedetti, Cristiano Fiorentini, Antonino Bella, Claudio Argentini, Francesca Farchi, Concetta Castilletti, Maria Rosaria Capobianchi, Lorenzo Zammarchi, Alessandro Bartoloni, Nadia Zanchetta, Maria Rita Gismondo, Luca Ceccherini Nelli, Giustina Vitale, Franco Baldelli, Pierlanfranco D'Agaro, Giuseppe Sodano, Giovanni Rezza, Giulietta Venturi, the Arbovirus Working Group
Wichtige Hinweise
The original PDF version of this article was revised to add the corresponding author name Giulietta Venturi.
Abstract
Background
Imported cases of infections due to Dengue (DENV) and Chikungunya (CHIKV) viruses and, more recently, Zika virus (ZIKV) are commonly reported among travelers returning from endemic regions. In areas where potentially competent vectors are present, the risk of autochthonous transmission of these vector-borne pathogens is relatively high. Laboratory surveillance is crucial to rapidly detect imported cases in order to reduce the risk of transmission. This study describes the laboratory activity performed by the National Reference Laboratory for Arboviruses (NRLA) at the Italian National Institute of Health in the period from July 2014 to October 2015.
Methods
Samples from 180 patients visited/hospitalized with a suspected DENV/CHIKV/ZIKV infection were sent to the NRLA from several Italian Hospitals and from Regional Reference Laboratories for Arboviruses, in agreement with the National Plan on human surveillance of vector-borne diseases. Both serological (ELISA IgM test and Plaque Reduction Neutralization Test—PRNT) and molecular assays (Real Time PCR tests, RT-PCR plus nested PCR and sequencing of positive samples) were performed.
Results
DENV infection was the most frequently diagnosed (80 confirmed/probable cases), and all four genotypes were detected. However, an increase in imported CHIKV cases (41 confirmed/probable cases) was observed, along with the detection of the first ZIKV cases (4 confirmed cases), as a consequence of the recent spread of both CHIKV and ZIKV in the Americas.
Conclusions
Main diagnostic issues highlighted in our study are sensitivity limitations of molecular tests, and the importance of PRNT to confirm serological results for differential diagnosis of Arboviruses. The continuous evaluation of diagnostic strategy, and the implementation of laboratories networks involved in surveillance activities is essential to ensure correct diagnosis, and to improve the preparedness for a rapid and proper identification of viral threats.