01.12.2018 | Study protocol | Ausgabe 1/2018 Open Access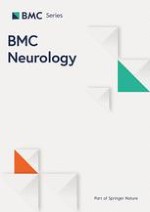 Improving physical activity after stroke via treadmill training and self management (
IMPACT

): a protocol for a randomised controlled trial
Zeitschrift:
Autoren:

Sandra G. Brauer, Suzanne S. Kuys, Jennifer D. Paratz, Louise Ada
Abstract
Background
The level of physical activity undertaken by stroke survivors living in the community is generally low. The main objectives of the
IMPACT
trial are to determine, in individuals undergoing rehabilitation after stroke, if 8 weeks of high-intensity treadmill training embedded in self-management education (i) results in more physical activity than usual physiotherapy gait training and (ii) is more effective at increasing walking ability, cardiorespiratory fitness, self-efficacy, perception of physical activity, participation, and health-related quality of life as well as decreasing cardiovascular risk, and depression, at 8 and 26 weeks.
Methods
A prospective, two-arm, parallel-group, randomised trial with concealed allocation, blinded measurement and intention-to-treat analysis, will be conducted. 128 stroke survivors undergoing rehabilitation who are able to walk independently will be recruited and randomly allocated to either the experimental or control group, who will both undergo gait training for 30 min, three times a week for 8 weeks under the supervision of a physiotherapist. Outcomes will be measured at baseline (Week 0), on completion of the intervention (Week 8) and beyond the intervention (Week 26). This study has obtained ethical approval from the relevant Human Research Ethics Committees.
Discussion
Improving stroke survivors' walking ability and cardiorespiratory fitness is likely to increase their levels of physical activity. Furthermore, if education in self-management results in sustained high levels of physical activity, this should result in improved participation and quality of life.
Trial registration
This trial was registered with the Australian New Zealand Clinical Trials Registry (
ACTRN12613000744​752
) on 4th July, 2013.