01.09.2009 | Educational Review | Ausgabe 9/2009 Open Access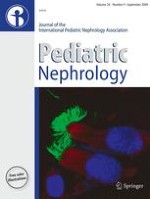 In praise of arrays
Zeitschrift:
Autoren:

Lihua Ying, Minnie Sarwal
Wichtige Hinweise
Answers
1(a) F, (b) T, (c) F, (d) F
2(a) F, (b) T, (c) T, (d) F
3(a) T, (b) F, (c) T, (d) T
4(a) F, (b) T, (c) T, (d) F
Abstract
Microarray technologies have both fascinated and frustrated the transplant community since their introduction roughly a decade ago. Fascination arose from the possibility offered by the technology to gain a profound insight into the cellular response to immunogenic injury and the potential that this genomic signature would be indicative of the biological mechanism by which that stress was induced. Frustrations have arisen primarily from technical factors such as data variance, the requirement for the application of advanced statistical and mathematical analyses, and difficulties associated with actually recognizing signature gene-expression patterns and discerning mechanisms. To aid the understanding of this powerful tool, its versatility, and how it is dramatically changing the molecular approach to biomedical and clinical research, this teaching review describes the technology and its applications, as well as the limitations and evolution of microarrays, in the field of organ transplantation. Finally, it calls upon the attention of the transplant community to integrate into multidisciplinary teams, to take advantage of this technology and its expanding applications in unraveling the complex injury circuits that currently limit transplant survival.