01.12.2018 | Research article | Ausgabe 1/2018 Open Access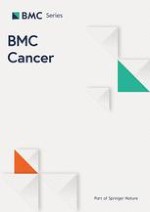 In vitro antineoplastic effects of auranofin in canine lymphoma cells
Zeitschrift:
Autoren:

Hong Zhang, Barbara J. Rose, Alex A. Pyuen, Douglas H. Thamm
Abstract
Background
The orally available gold complex auranofin (AF) has been used in humans, primarily as an antirheumatic/immunomodulatory agent. It has been safely administered to healthy dogs to establish pharmacokinetic parameters for oral administration, and has also been used as a treatment in some dogs with immune-mediated conditions. Multiple in vitro studies have recently suggested that AF may possess antineoplastic properties. Spontaneous canine lymphoma may be a very useful translational model for the study of human lymphoma, prompting the evaluation of AF in canine lymphoma cells.
Methods
We investigated the antineoplastic activity of AF in 4 canine lymphoid tumor derived cell lines through measurements of proliferation, apoptosis, thioredoxin reductase (TrxR) activity and generation of reactive oxygen species (ROS), and detected the effects of AF when combined with conventional cytotoxic drugs using the Chou and Talalay method. We also evaluated the antiproliferative effects of AF in primary canine lymphoma cells using a bioreductive fluorometric assay.
Results
At concentrations that appear clinically achievable in humans, AF demonstrated potent antiproliferative and proapoptotic effects in canine lymphoid tumor cell lines. TrxR inhibition and increased ROS production was observed following AF treatment. Moreover, a synergistic antiproliferative effect was observed when AF was combined with lomustine or doxorubicin.
Conclusions
Auranofin appears to inhibit the growth and initiate apoptosis in canine lymphoma cells in vitro at clinically achievable concentrations. Therefore, this agent has the potential to have near-term benefit for the treatment of canine lymphoma, as well as a translational model for human lymphoma. Decreased TrxR activity and increasing ROS production may be useful biomarkers of drug exposure.