01.12.2018 | Research article | Ausgabe 1/2018 Open Access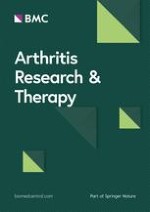 Increase of MZB1 in B cells in systemic lupus erythematosus: proteomic analysis of biopsied lymph nodes
Zeitschrift:
Autoren:

Aya Miyagawa-Hayashino, Hajime Yoshifuji, Koji Kitagori, Shinji Ito, Takuma Oku, Yoshitaka Hirayama, Adeeb Salah, Toshiki Nakajima, Kaori Kiso, Norishige Yamada, Hironori Haga, Tatsuaki Tsuruyama
Wichtige Hinweise
Electronic supplementary material
Abstract
Background
Systemic lupus erythematosus (SLE) is a prototypical autoimmune disease in which dysregulation of B cells has been recognized. Here, we searched for potential biomarkers of SLE using liquid chromatography-tandem mass spectrometry (LC-MS).
Methods
Lymph nodes from SLE patients and controls were analyzed by LC-MS. To validate the identified molecules, immunoblotting and immunohistochemistry were performed and B cells from SLE patients were analyzed by quantitative RT-PCR. B-cell subsets from NZB/W F1 mice, which exhibit autoimmune disease resembling human SLE, were analyzed by flow cytometry. Endoplasmic reticulum (ER) stress was induced by tunicamycin and the serum concentration of anti-dsDNA antibodies was determined by ELISA. TUNEL methods and immunoblotting were used to assess the effect of tunicamycin.
Results
MZB1, which comprises part of a B-cell-specific ER chaperone complex and is a key player in antibody secretion, was one of the differentially expressed proteins identified by LC-MS and confirmed by immunoblotting. Immunohistochemically, larger numbers of MZB1
+
cells were located mainly in interfollicular areas and scattered in germinal centers in specimens from SLE patients compared with those from controls. MZB1 colocalized with CD138
+
plasma cells and IRTA1
+
marginal zone B cells.
MZB1
mRNA was increased by 2.1-fold in B cells of SLE patients with active disease (SLE Disease Activity Index 2000 ≥ 6) compared with controls. In aged NZB/W F1 mice, splenic marginal zone B cells and plasma cells showed elevated MZB1 levels. Tunicamycin induced apoptosis of MZB1
+
cells in target organs, resulting in decreased serum anti-dsDNA antibody levels. Additionally, MZB1
+
cells were increased in synovial tissue specimens from patients with rheumatoid arthritis.
Conclusions
MZB1 may be a potential therapeutic target in excessive antibody-secreting cells in SLE.