01.12.2018 | Debate | Ausgabe 1/2018 Open Access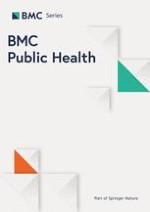 Increasing advance personal planning: the need for action at the community level
Zeitschrift:
Autoren:

Amy Waller, Rob Sanson-Fisher, Nola Ries, Jamie Bryant
Abstract
Background
Advance personal planning is the process by which people consider, document and communicate their preferences for personal, financial and health matters in case they lose the ability to make decisions or express their wishes in the future.
Discussion
Advance personal planning is most often undertaken by individuals who are seriously ill, often in the context of a medical crisis and/or at the time of admission to hospital. However, the clinical utility and legal validity of the planning process may be compromised in these circumstances. Patients may lack sufficient capacity to meaningfully engage in advance personal planning; there may be insufficient time to adequately reflect on and discuss wishes with key others; and there may also be limited opportunity for inter-professional input and collaboration in the process. Here, we propose an agenda for research to advance the science of advance personal planning by promoting a 'whole community' approach. Adoption of advance personal planning at a community level may be achieved using a variety of strategies including public media campaigns, intervening with professionals across a range of health care and legal settings, and mobilising support from influential groups and local government. One potentially promising method for encouraging earlier adoption of advance personal planning among a broader population involves a community action approach, whereby multiple evidence-based strategies are integrated across multiple access points. Community action involves calling on community members, professionals, community and/or government organisations to work collaboratively to design and systematically implement intervention strategies with the aim of bringing about desired behaviour change. An example of a community action trial to improving uptake and quality of advance personal planning is described.
Conclusion
While promising, there is a need for rigorous evidence to demonstrate whether a community action approach is effective in establishing whole community adoption of advance personal planning.