03.01.2019 | Review | Ausgabe 4/2019 Open Access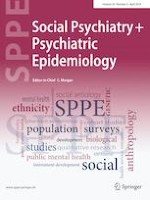 India's response to adolescent mental health: a policy review and stakeholder analysis
Zeitschrift:
Autoren:

Kallol Roy, Sachin Shinde, Bidyut K. Sarkar, Kanika Malik, Rachana Parikh, Vikram Patel
Abstract
Purpose
Mental health problems and suicide are the leading cause of mortality in young people globally. India is home to the largest number of adolescents in the world. This study was undertaken to assess the policy environment for addressing adolescent mental health in India.
Methods
We conducted a review of 6 policies and programs and 11 in-depth interviews with key stakeholders. The findings were analyzed using the policy triangle analysis framework (i.e., context, content, actors and process).
Results
There is no conformity of the age ranges addressed by these documents nor are vulnerable groups explicitly recognized. Stress, anxiety and depression were commonly identified as mental health concerns and diverse platforms such as community, family, school, digital and health facility were recommended to deliver preventive and treatment interventions. Some interventions specifically targeted some social determinants (like safe and supportive schools) but many others (like social norms) were not addressed. Preventive interventions were recommended for delivery through peers and other non-specialist providers while treatment interventions were recommended for delivery in healthcare facilities by specialist health professionals. There was very little engagement of young people in the development of these policies or in their implementation, except for peer educators mentioned in one policy. Stakeholders identified several major challenges in implementing these policies, notably the lack of inter-sectoral coordination and fragmentation of governance; budgetary constraints; and scanty human resources.
Conclusions
Although there are now several policy instruments testifying to a comprehensive approach on adolescent mental health, there are gaps in the extent of engagement of young people and how these will be operationalized that may limit their impact on addressing the burden of mental health problems in young people in India.