01.12.2017 | Debate | Ausgabe 1/2017 Open Access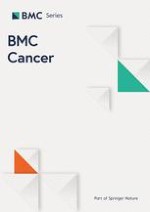 Infections and cancer: the "fifty shades of immunity" hypothesis
Zeitschrift:
Autoren:

Camille Jacqueline, Aurélie Tasiemski, Gabriele Sorci, Beata Ujvari, Fatima Maachi, Dorothée Missé, François Renaud, Paul Ewald, Frédéric Thomas, Benjamin Roche
Wichtige Hinweise
Electronic supplementary material
The online version of this article (doi:
10.​1186/​s12885-017-3234-4
) contains supplementary material, which is available to authorized users.
Background
Since the beginning of the twentieth century, accumulating evidence shows that some infections may be directly linked to cancer incidence. First, a growing number of pathogens are recognized to be oncogenic, i.e. infection is a prerequisite for maintaining or initiating the growth of cancer cells (Table
1
) [
1
]. Identification of infectious agents that contribute to oncogenesis, i.e. transformation of normal cells into cancer cells, constitutes a priority for cancer prevention mainly because effective preventive measures exist for some of them [
2
]. Second, oncolytic pathogens, that selectively destroy tumor tissue, have also been studied for more than a century as experimental agents for eliminating cancer cells (Table
2
) [
3
].
Table 1
Principal oncogenic agents and their participation to associated cancers
Oncogenic agents

Associated cancer

Contribution

Transmission

Prevention or elimination methods

Carcinogens classification

Ref

Macro-Parasites

Bladder cancer

30%

Water

Anti-helminthics

Indirect

 

Opisthorchis viverrini

and

Clonorchis sinensis

Cholangioma liver cancer

15%

Food

Anti-helminthics

Bacteria

Stomach cancer

80%

Water, sanitation, food, saliva

Antibiotics, sanitation

Indirect

Viruses

 Epstein Barr Virus

Burkitt's lymphoma, nasoparyngeal cancer

10–30%

Saliva

Antivirals for some illnesses

 Hepatitis B and C

Liver cancer

80%

needles, sex

Vaccination (HBV), antivirals, blood screening

 Human T lymphotropic virus

Adult T cell leukaemia

Almost 100%

Sex, needle, milk

No treatment

Direct and indirect

 Human Papillomavirus

Cervical cancer

100%

Sex, saliva

Vaccination, pap smear

 Human Herpesvirus 8

Kaposi sarcoma

Almost 100%

Sex, saliva

No treatment

 Merkel cell polyomavirus

Merkel cell cancer

Almost 100%

Saliva

No treatment
More than a century ago, observations revealed that certain natural viral infections (e.g., West Nile virus and mumps virus) were associated with spontaneous cancer remissions [
3
]. These viruses were subsequently shown to have a natural preference for cancer cells and infection with these oncolytic viruses (OVs) triggers lysis of infected cells as well as activation of anti-tumoral immunity [
97
]. Advances in molecular biology have also allowed the modification of other viruses to make them specific to neoplastic tissues and/or to combined them with immune reagents to break tumor-induced immune tolerance [
98
]. For instance, recombinant measles viruses have been used to treat human patients with bone-marrow cancer [
36
]. Interestingly, this treatment only led to a significant resolution of tumor in two patients who were measles-seronegative. Recently, a genetically engineered virus called T-VEC virus has been approved by the US Food and Drug Administration to treat advanced melanoma [
99
].
Several studies have also focused on biological anticancer agents based on oncolytic bacteria. In 2014, Roberts and colleagues tested the oncolytic potential of
Clostridium novyi
, a bacterium extremely sensitive to oxygen that permits the specific targeting of cancer cells, in the center of solid tumor, that are in a hypoxic environment [
100
]. A derivative of the wild-type strain (
C. novyi
-NT) has been engineered to become inoffensive for the host [
101
] and tested via intratumoral injection against natural canine tumors as well as on advanced leiomyosarcoma in human patients [
102
].
C. novyi
-NT destroys cancer cells, but also induces a rapid and robust local antitumoral response. Such experiments pave the way for considering pathogens as new therapeutic opportunities to eradicate neoplastic tissues.
One alternative and underexplored way to study the relationship between infections and oncogenic events is to investigate the indirect role of infectious organisms
1
(i.e., viruses, bacteria, fungi, protozoans and metazoans that exploit other organisms, called hosts, to complete their life cycle) that are not considered to be oncogenic or oncolytic in carcinogenesis. These links may result from interactions between immune pathways involved in protection against infectious agents and cancer cells. As the immune system plays a critical role in the control and suppression of malignant cells through immunosurveillance [
4
], any disequilibrium in immune system homeostasis may enhance or constrain cancer cell proliferation. In addition, infectious organisms could interfere with transmission of oncogenic agents
2
through partial cross-immunity or immune facilitation, a phenomenon increasingly documented between non-oncogenic pathogens [
5
,
6
]. Therefore, we suggest that oncogenic and oncolytic agents represent the two extremes of a continuum of organisms that play an indirect role during oncogenesis. Since infectious organisms are ubiquitous [
7
] and co-infections through the course of life remains the norm rather than exception [
8
], it calls for an urgent need to understand how pathogen communities may prevent or exacerbate carcinogenesis.
Discussion
Conclusion
In this paper, we put forward several arguments suggesting that the links between infectious organisms and carcinogenesis through the immune system are varied and complex, and cannot be restricted to the study of oncogenic and oncolytic agents. These interactions can operate over the short-term through an altered immunosurveillance (Table
3
summarizes such examples when proximal mechanism has been identified) or via antagonistic/synergistic interactions between oncogenic and non-oncogenic agents, but also on a long-term leading to mismatches. Our arguments stress the need to broaden the view on the interactions between infections and oncogenesis. The interactions, described here to give a glimpse of the overall complexity, also include the microbiota and its possible role on carcinogenesis [
84
]. Therefore, rather than just studying a simple interaction between one individual and its cancer, we need to explore the intimate connections that could exist with its symbionts sensu
largo
in a given environment.
Table 3
Examples of indirect interactions between infectious organisms and cancer through immunity for which the exact mechanism has been identified.TNF (Tumor Necrosis Factor)
Impact on cancer

Infectious organisms

Mechanism implied

Immune compartment

Cancers

References

Exacerbating

Human Immunodeficiency virus

Destruction of CD4 + T cells

CD4+ T cells

Several cancers (including those with infectious origin)

Fusobacterium nucleatum

(intra-tumoral bacteria)

Inhibition by contact between bacterial Fap2 protein and immune cell receptor TIGIT

Natural Killer cells

Various tumors

Cytomegalovirus

(infecting cancer cells)

Secretion of immunoregulatory protein (cmvIL-10)

Dentritic cells

Gliomas

Constraining

Streptococcus pyogenes

/

Serratia marcescens

Secretion of high quantity of TNF

Global immune system

Sarcoma

Attenuated Bacillus Calmette-Guérin (BCG)

Local stimulation of CD4+ T cells and Th1 immune response. Diminution of Treg cells.

T cell subsets

Bladder cancer
From an applied perspective, the stimulation of the immune system is a promising way to target cancer cells without damaging the healthy ones [
85
]. Most studies have focused on the relationship between immunity and cancer cells elimination based on the understanding of immunological mechanisms underlying the dialog between T-helper cells. Specific antibodies blocking CTLA-4 function enhance T-cell stimulation and promote anti-tumor immunity [
86
]. T-cell therapies,
e.g.
, those using tumor-infiltrating lymphocytes (TIL) and chimeric antigen receptors (CAR), are promising [
87
]. Similarly, antibodies have been engineered to block the action of the Th17 cell subset, which secretes interleukin 17, with consistent results in mice where antibody injection was followed by a decrease in the number of tumors [
88
]. In this paper, we suggest that personal history of infection/medication, including childhood diseases, could modify how the immune system responds to immunotherapy possibly altering its efficiency.
The increase in cancer prevalence has been associated with lifestyle changes, such as an increased caloric intake, urbanization, and sedentary habits [
89
]. However, infection prophylaxis, improved medicine, and sanitation can also modify the strength of the interactions between infectious agents. In this context, the impact of infectious disease control on cancer epidemiology must be considered. Further work should focus on the potential effect of infectious organisms on cancer incidence and the consequences of infectious disease treatments on cancer risk at different scales. Such a global perspective is indispensable to anticipate the possible consequences of our current public health strategies.
Acknowledgments
This manuscript has been written thanks to the invaluable help of Pr Harald Zur Hausen. We also want to thank the reviewers for their highly pertinent comments that have greatly improved our manuscript. We are grateful to Tracey C. Russel for English editing.
Funding
This work was supported by the ANR (Blanc project EVOCAN), by the CNRS (INEE) and by André HOFFMANN (Fondation MAVA).
Availability of data and materials
Not applicable.
Authors' contributions
CJ, BR and FT have designed the study and drafted the manuscript. AT, GS, BU, FM, DM, FR and PWE have contributed to different parts of the manuscript and to manuscript revisions. All authors have significantly contributed to the manuscript and approved the final version.
Competing interests
The authors declare that they have no competing interests.
Consent for publication
Not applicable.
Ethics approval and consent to participate
Not applicable.
Publisher's note
Springer Nature remains neutral with regard to jurisdictional claims in published maps and institutional.
affiliations.
Open Access
This article is distributed under the terms of the Creative Commons Attribution 4.0 International License (
http://​creativecommons.​org/​licenses/​by/​4.​0/​
), which permits unrestricted use, distribution, and reproduction in any medium, provided you give appropriate credit to the original author(s) and the source, provide a link to the Creative Commons license, and indicate if changes were made. The Creative Commons Public Domain Dedication waiver (
http://​creativecommons.​org/​publicdomain/​zero/​1.​0/​
) applies to the data made available in this article, unless otherwise stated.