03.06.2016 | Infektionen der Genitalorgane | FORTBILDUNG . ÜBERSICHT | Sonderheft 2/2016
Beziehung als Risiko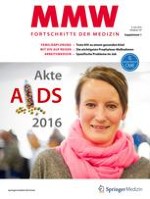 HIV-negative Partner sollen das auch bleiben!
Zeitschrift:
Autor:

Dr. med. Heiko Jessen
Wichtige Hinweise
The article is part of a supplement not sponsored by the industry.
Paare werden als "serodiskordant" bezeichnet, wenn nur einer von ihnen mit HIV infiziert ist. Normalerweise bleibt es nicht dabei, und dies ist einer der wichtigsten Faktoren der globalen HIV-Epidemie. Dabei lässt sich die Infektion über den Partner heutzutage gut verhindern.