28.07.2017 | Ausgabe 12/2017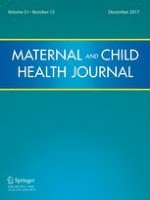 Influences on Immunization Decision-Making among US Parents of Young Children
Zeitschrift:
Autoren:

Yunmi Chung, Jay Schamel, Allison Fisher, Paula M. Frew
Abstract
Objectives
This study assessed influences on vaccination decisions among parents of young children and examined common vaccination information and advice sources.
Methods
Using panel samples of parents of children under 7 years, web-based surveys were conducted in 2012 (n = 2603) and 2014 (n = 2518). A vaccine decision-making typology (non-hesitant acceptors, hesitant acceptors, delayers, and refusers) was established and weighted population estimates of potential factors influencing parental vaccination decision (e.g., provider influence, source of information and advice) were computed by year and decision type.
Results
Delayers and refusers were more likely than acceptors to know someone whose child experienced a severe reaction to a vaccine or delayed/refused vaccine(s). High proportions of delayers (2012: 33.4%, 2014: 33.9%) and refusers (2012: 49.6%, 2014: 58.6%) reported selecting their healthcare provider based on whether the provider would allow them to delay/refuse vaccines. Providers were the most frequently reported trusted vaccine information source among all parents, though more often by acceptors than refusers (2012, 2014: p < 0.01). We found differing patterns of provider advice-seeking and internet as a reliable vaccine information source by group. Among those who had considered delay/refusal, trust in their healthcare provider's advice was the most common reason cited for their decision reversal.
Conclusions for Practice
Provider trust and communication along with varying degrees of personal-network influences likely contribute to immunization decisions of parents. Vaccine hesitant parents often seek providers amenable to accommodating their vaccine beliefs. Providers may benefit from vaccine communication training as their recommendations may influence hesitant parents to immunize their children.