01.12.2015 | Study protocol | Ausgabe 1/2015 Open Access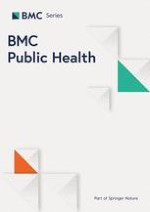 Information and Risk Modification Trial (INFORM): design of a randomised controlled trial of communicating different types of information about coronary heart disease risk, alongside lifestyle advice, to achieve change in health-related behaviour
Zeitschrift:
Autoren:

Barbora Silarova, Joanne Lucas, Adam S. Butterworth, Emanuele Di Angelantonio, Christine Girling, Kathryn Lawrence, Stuart Mackintosh, Carmel Moore, Rupert A. Payne, Stephen J. Sharp, Guy Shefer, Zoe Tolkien, Juliet Usher-Smith, Matthew Walker, John Danesh, Simon Griffin
Wichtige Hinweise
Electronic supplementary material
The online version of this article (doi:
10.​1186/​s12889-015-2192-5
) contains supplementary material, which is available to authorized users.
Competing interests
The authors declare that they have no competing interests.
Authors' contributions
SG is the Chief Investigator of the INFORM trial. JD is the co-chief investigator of the INTERVAL trial (which provides the framework from which the participants in the INFORM trial are recruited) and he is the principal investigator of EPIC-CVD, a pan-European consortium which involves a series of studies, including INFORM, to help develop and evaluate approaches to CVD risk assessment and screening. BS and SG developed the research questions, measures and designed the trial. BS, GS, RAP and SG developed the interventions. SJS is the chief statistician and will conduct the primary statistical analyses. JL is the trial manager. MW is the senior data manager. GS leads the qualitative component of the study. BS, JL, ASB, EDA, CG, KL, SM, CM, RAP, GS, ZT, JUS, JD, SG have contributed to the conception, design and execution of the trial and have read and approved this submitted version of the manuscript.
Abstract
Background
Cardiovascular disease (CVD) remains the leading cause of death globally. Primary prevention of CVD requires cost-effective strategies to identify individuals at high risk in order to help target preventive interventions. An integral part of this approach is the use of CVD risk scores. Limitations in previous studies have prevented reliable inference about the potential advantages and the potential harms of using CVD risk scores as part of preventive strategies. We aim to evaluate short-term effects of providing different types of information about coronary heart disease (CHD) risk, alongside lifestyle advice, on health-related behaviours.
Methods/Design
In a parallel-group, open randomised trial, we are allocating 932 male and female blood donors with no previous history of CVD aged 40–84 years in England to either no intervention (control group) or to one of three active intervention groups: i) lifestyle advice only; ii) lifestyle advice plus information on estimated 10-year CHD risk based on phenotypic characteristics; and iii) lifestyle advice plus information on estimated 10-year CHD risk based on phenotypic and genetic characteristics. The primary outcome is change in objectively measured physical activity. Secondary outcomes include: objectively measured dietary behaviours; cardiovascular risk factors; current medication and healthcare usage; perceived risk; cognitive evaluation of provision of CHD risk scores; and psychological outcomes. The follow-up assessment takes place 12 weeks after randomisation. The experiences, attitudes and concerns of a subset of participants will be also studied using individual interviews and focus groups.
Discussion
The INFORM study has been designed to provide robust findings about the short-term effects of providing different types of information on estimated 10-year CHD risk and lifestyle advice on health-related behaviours.