01.12.2018 | Review | Ausgabe 1/2018 Open Access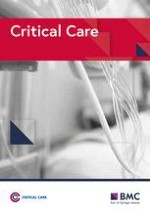 Inhaled amikacin for severe Gram-negative pulmonary infections in the intensive care unit: current status and future prospects
Zeitschrift:
Autoren:

Antoni Torres, Anna Motos, Denise Battaglini, Gianluigi Li Bassi
Abbreviations
CPIS
Clinical pulmonary infection score
HAP
Hospital-acquired pneumonia
MMAD
Median aerodynamic diameter
VAP
Ventilator-associated pneumonia
XDR
extensively drug-resistant
In light of the latest negative results from large randomized clinical trials, i.e., the IASIS [
1
] and the INHALE II trials [
2
], evaluating the efficacy of inhaled amikacin in critically ill mechanically ventilated patients, scientists are calling into question the merits of the use of inhaled antibiotics in the field of critical care medicine. In this review we elaborate on some of the most cogent reasons for continuing investigating the merits of inhaled antibiotics, and we extrapolate from the latest undesirable findings. Furthermore, we provide our perspective on the next potential targets, in both clinical and laboratory research.
The therapeutic promise of inhaled amikacin
Recent disappointing results
The randomized trial of amikacin/fosfomycin inhalation system for the adjunctive therapy of Gram-negative ventilator associated pneumonia (IASIS Trial) [
1
] recently evaluated nebulized amikacin/fosfomycin as an adjunctive therapy for the treatment of Gram-negative bacterial VAP. A similar study of the inhaled amikacin solution (BAY 41–6551) as adjunctive therapy in the treatment of Gram-negative pneumonia (INHALE I and II program) has recently been completed (
ClinicalTrials.​gov
identifiers NCT 0179993 and NCT00805168). Turning first to the trial by Kollef and collaborators [
1
], this was a phase 2, multicenter, double-blind trial. More than 140 patients with VAP received intravenous meropenem or imipenem, and either a combination of nebulized antibiotics (300 mg amikacin and 120 mg fosfomycin), twice daily for up to 10 days, or nebulized placebo. This study was preceded by various phase I studies [
19
–
21
], confirming that the combination of antibiotics, delivered through the PARI eflow system (PARI GmbH, Germany), achieved very high tracheal aspirate concentrations and low systemic absorption. The primary outcome was variation in the clinical pulmonary infection score (CPIS) [
22
]—adjusted per baseline values—during the planned 10-day treatment period. Remarkable tracheal secretion concentrations of amikacin and fosfomycin were achieved during nebulization, higher than 7000 and 2000 mg/mL, respectively. Tracheal secretion colonization by Gram-negative pathogens also decreased in the treatment group, yet the study failed to demonstrate any benefit on CPIS variations, clinical cure rates, ventilator-and ICU-free days, and mortality. As for the recently completed INHALE program, 725 patients with Gram-negative VAP were randomized to receive standard intravenous therapy and either 400 mg of nebulized amikacin every 12 h for 10 days or nebulized placebo. In this study, amikacin was nebulized through an inhalation system synchronized with the inspiratory phase, as detailed in previous publications [
23
,
24
]. Unfortunately, on November 24th 2017, the main study promoter announced that inhaled amikacin did not demonstrate superiority over standard of care and nebulized placebo in the main endpoint [
2
]. Moreover, secondary outcomes did not favor the use of inhaled amikacin, including pneumonia-related mortality, early clinical response, number of days on mechanical ventilation, and number of ICU days.
Reappraisal of the latest clinical results and the next research chapter
The results of the aforementioned latest studies are quite discouraging, particularly at the moment, when only limited efforts are being made to develop novel antibiotics. Nevertheless, we believe that many factors could have contributed to this lack of positive outcomes and in the following paragraphs we will provide our point of view.
Secondly, although investigators have tried to achieve the highest pulmonary concentrations of nebulized antibiotics, we call attention to the risks of pulmonary injury associated with these drugs, specifically in lungs already damaged by a primary infectious-related insult. With this in mind, future animal studies should also evaluate the pulmonary effects of these antibiotics, while at the same time achieving the highest concentrations.
Thirdly, considering pathogenesis of VAP and the potential for mucus retention and alveolar collapse, future investigations should look into the optimal timing to initiate nebulization of antibiotics. Likewise, in future randomized trials, earlier treatments should be given preference.
Fourthly, based on the latest negative findings, the longstanding optimistic view that ventilatory settings should not be adjusted to optimize delivery of nebulized antibiotics seems implausible, and should be reappraised in future studies. Additionally, most of the evidence on the effects of ventilatory settings and humidification on deposition of nebulized antibiotics seems outdated, relying on studies that used earlier generations of nebulizers. Consequently, larger efforts should be made to validate performance of novel technology, testing a large variety of settings in reliable models of critically ill ventilated patients.
Conclusions
Irrespective of the most recent unsuccessful findings, we believe that nebulized amikacin for severe pulmonary infections still offers promising prospects in the ICU. Nevertheless, several methodological and technical challenges need to be overcome before embracing this therapeutic strategy. We call for a substantial body of future basic and clinical research to further investigate the principles of pulmonary nebulization during mechanical ventilation and to validate efficacy and safety of the most innovative nebulizers, and, last but not least, we call for clinical studies testing feasible and reliable outcomes to ultimately decide whether nebulized amikacin should be applied—and to whom.
Acknowledgements
We deeply thank Andrea Meli, MD, University of Milan, for his valuable help with Fig.
1
.
Availability of data and materials
Not applicable.
Ethics approval and consent to participate
Not applicable.
Consent for publication
Not applicable.
Competing interests
Gianluigi Li Bassi and Antoni Torres have received, through their affiliated institution, research funds from Bayer HealthCare Pharmaceuticals LLC (Germany), the manufacturer of NKTR-061 and BAY41–6551, and Cardeas (USA), the manufacturer of the combination amikacin-fosfomycin inhaled solution. None of the remaining authors have any potential conflict of interest related to the main topic of this article.
Publisher's Note
Springer Nature remains neutral with regard to jurisdictional claims in published maps and institutional affiliations.
Open Access
This article is distributed under the terms of the Creative Commons Attribution 4.0 International License (
http://​creativecommons.​org/​licenses/​by/​4.​0/​
), which permits unrestricted use, distribution, and reproduction in any medium, provided you give appropriate credit to the original author(s) and the source, provide a link to the Creative Commons license, and indicate if changes were made. The Creative Commons Public Domain Dedication waiver (
http://​creativecommons.​org/​publicdomain/​zero/​1.​0/​
) applies to the data made available in this article, unless otherwise stated.