01.12.2018 | Research article | Ausgabe 1/2018 Open Access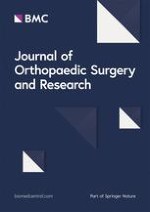 Injury in kite buggying: the role of the 'out-of-buggy experience'
Zeitschrift:
Autoren:

F. Feletti, E. Brymer
Abstract
Background
The purpose of this descriptive, epidemiological study is to classify injury patterns and determine dynamics of injuries, possible causes and preventive measures.
Methods
A questionnaire was filled in by 127 kite buggying enthusiasts in 17 countries. Injuries were classified by type and anatomical site. Incident causes were analysed using the Haddon matrix.
Results
Injuries classified as moderate or severe (AIS score ≥ 2) were sustained by 26% of kite buggy enthusiasts. The most common incident dynamic (61.8%) was the OBE (an acronym for 'out-of-buggy experience'). Causal factors were largely equipment-related (42.3%), with remaining incidents being equally attributable to environmental and human factors. While upper and lower limbs were equally involved in incidents, the most frequently affected anatomical site was the shoulder (23%).
Conclusion
Kite buggying can be considered a sport with the potential for serious injury. Injury prevention in this sport needs to be approached from several angles and should include the development and adoption of automatic release systems and shoulder guards, the establishment of formal training programs covering the subject of meteorology and the establishment of secure, designated kite buggying areas. Findings from this study are important for two reasons. First, they demonstrate the significance of understanding specific sports when considering health and safety, and second, the study provides specific data for the fast growing extreme sport of kite buggying.