05.06.2019 | Review | Ausgabe 8/2019 Open Access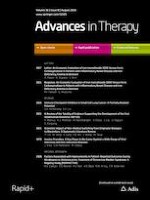 Inosine Pranobex: A Key Player in the Game Against a Wide Range of Viral Infections and Non-Infectious Diseases
Zeitschrift:
Autoren:

Jiri Sliva, Chrysoula N. Pantzartzi, Martin Votava
Wichtige Hinweise
Enhanced digital features
Abstract
Inosine pranobex (IP), commonly known as inosine acedoben dimepranol, isoprinosine and methisoprinol, has been proven to positively impact the host's immune system, by enhancing T-cell lymphocyte proliferation and activity of natural killer cells, increasing levels of pro-inflammatory cytokines, and thereby restoring deficient responses in immunosuppressed patients. At the same time, it has been shown that it can affect viral RNA levels and hence inhibit growth of several viruses. Due to its immunomodulatory and antiviral properties, and its safety profile, it has been widely used since 1971 against viral infections and diseases, among which subacute sclerosis panencephalitis, herpes simplex virus, human papilloma virus, human immunodeficiency virus, influenza and acute respiratory infections, cytomegalovirus and Epstein–Barr virus infections. Following an analysis of almost five decades of scientific literature since its original approval, we here summarize in vivo and in vitro studies manifesting the means in which IP impacts the host's immune system. We also provide a synopsis of therapeutic trials in the majority of which IP was found to have a beneficial effect. Lastly, positive results from limited studies, suggesting the putative future use of IP in new therapeutic indications are briefly described. In order to support use of IP against viral infections apart from those already approved, and to establish its use in clinical practice, further well-designed and executed trials are warranted.
Funding
: Ewopharma International.