01.12.2015 | Research article | Ausgabe 1/2015 Open Access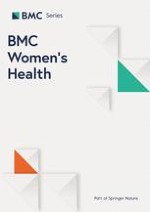 Integration of HIV and cervical cancer screening perceptions and preferences of communities in Uganda
Zeitschrift:
Autoren:

Edward Kumakech, Sören Andersson, Henry Wabinga, Vanja Berggren
Wichtige Hinweise
Competing interests
The authors declare that they have no competing interests.
Authors' contributions
EK conceived of the study and participated in its design, data collection, data analysis, and writing. SA participated in designing the study, reviews, and approval of the manuscript. HB participated in reviews and approval of the manuscript. VB participated in conceiving the study and in its design, coordination, data collection, data analysis, reviews, and approval of the manuscript. All authors read and approved the final manuscript.
Abstract
Background
Despite the fact that HIV-positive women carry an increased risk of developing cervical cancer (CC) in comparison with HIV-negative women, HIV and CC screening programs in many developing countries have remained unintegrated. The objective of this study is to explore perceptions and preferences of community members in Uganda, including women, men, and village health teams, regarding the integration of HIV and CC screening services in a single-visit approach.
Methods
This qualitative study was conducted in three districts in Uganda. Data were collected through focus group discussions with women and village health teams, and individual interviews with men. Respondents were purposely selected from among those linked to three CC clinics in the three districts. The content analysis method was used to analyze the data.
Results
Three themes emerged from the data, namely appreciating the benefits of integration, worrying about the challenges of integration, and preferences for integration. The women endorsed the benefits. However, there were worries that integration would prolong the waiting time at the health facility and induce tiredness in both the healthcare providers and the women. There were also fears of being found positive for both HIV and CC and the consequences such as stress, self-isolation, and social conflicts. Participants, particularly the women, considered the challenges of screening integration to be manageable by, for example, taking a day off work to visit the hospital, delegating house chores to other family members, or taking a packed lunch on visiting the hospital.
Conclusions
The community members in Uganda perceive the benefits of HIV and CC screening integration to outweigh the challenges, and expect that the challenges can be minimized or managed by the women. Therefore, when considering HIV and CC screening integration, it is important to not only recognize the benefits but also take into consideration the perceived challenges and preferences of community members.