01.12.2017 | Research | Ausgabe 1/2017 Open Access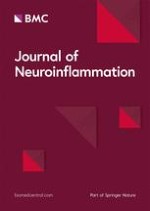 Interactions between Sirt1 and MAPKs regulate astrocyte activation induced by brain injury in vitro and in vivo
Zeitschrift:
Autoren:

Dan Li, Nan Liu, Hai-Hua Zhao, Xu Zhang, Hitoshi Kawano, Lu Liu, Liang Zhao, Hong-Peng Li
Abstract
Background
Astrocyte activation is a hallmark of traumatic brain injury resulting in neurological dysfunction or death for an overproduction of inflammatory cytokines and glial scar formation. Both the silent mating type information (Sirt1) expression and mitogen-activated protein kinase (MAPK) signal pathway activation represent a promising therapeutic target for several models of neurodegenerative diseases. We investigated the potential effects of Sirt1 upregulation and MAPK pathway pharmacological inhibition on astrocyte activation in vitro and in vivo. Moreover, we attempted to confirm the underlying interactions between Sirt1 and MAPK pathways in astrocyte activation after brain injury.
Methods
The present study employs an interleukin-1β (IL-1β) stimulated primary cortical astrocyte model in vitro and a nigrostriatal pathway injury model in vivo to mimic the astrocyte activation induced by traumatic brain injury. The activation of GFAP, Sirt1, and MAPK pathways were detected by Western blot; astrocyte morphological hypertrophy was assessed using immunofluorescence staining; in order to explore the neuroprotective effect of regulation Sirt1 expression and MAPK pathway activation, the motor and neurological function tests were assessed after injury.
Results
GFAP level and morphological hypertrophy of astrocytes are elevated after injury in vitro or in vivo. Furthermore, the expressions of phosphorylated extracellular regulated protein kinases (p-ERK), phosphorylated c-Jun N-terminal kinase (p-JNK), and phosphorylated p38 activation (p-p38) are upregulated, but the Sirt1 expression is downregulated. Overexpression of Sirt1 significantly increases the p-ERK expression and reduces the p-JNK and p-p38 expressions. Inhibition of ERK, JNK, or p38 activation respectively with their inhibitors significantly elevated the Sirt1 expression and attenuated the astrocyte activation. Both the overproduction of Sirt1 and inhibition of ERK, JNK, or p38 activation can alleviate the astrocyte activation, thereby improving the neurobehavioral function according to the modified neurological severity scores (mNSS) and balance latency test.
Conclusions
Thus, Sirt1 plays a protective role against astrocyte activation, which may be associated with the regulation of the MAPK pathway activation induced by brain injury in vitro and in vivo.