01.12.2019 | Research | Ausgabe 1/2019 Open Access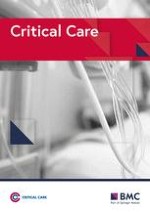 Interleukin-26 is overexpressed in human sepsis and contributes to inflammation, organ injury, and mortality in murine sepsis
Zeitschrift:
Autoren:

Hongmei Tu, Xiaofei Lai, Jiaxi Li, Lili Huang, Yi Liu, Ju Cao
Wichtige Hinweise
Electronic supplementary material
Hongmei Tu and Xiaofei Lai contributed equally to this work.
Publisher's Note
Springer Nature remains neutral with regard to jurisdictional claims in published maps and institutional affiliations.
Abstract
Background
Sepsis is a serious syndrome that is caused by an unbalanced host inflammatory response to an infection. The cytokine network plays a pivotal role in the orchestration of inflammatory response during sepsis. IL-26 is an emerging proinflammatory member of the IL-10 cytokine family with multifaceted actions in inflammatory disorders. However, its role in the pathogenesis of sepsis remains unknown.
Methods
Serum IL-26 level was measured and analyzed in 52 septic patients sampled on the day of intensive care unit (ICU) admission, 18 non-septic ICU patient controls, and 30 healthy volunteers. In addition, the effects of recombinant human IL-26 on host inflammatory response in cecal ligation and puncture (CLP)-induced polymicrobial sepsis were determined.
Results
On the day of ICU admission, the patients with sepsis showed a significant increase in serum IL-26 levels compared with ICU patient controls and healthy volunteers, and the serum IL-26 levels were related to the severity of sepsis. Nonsurvivors of septic patients displayed significantly higher serum IL-26 levels compared with survivors. A high serum IL-26 level on ICU admission was associated with 28-day mortality, and IL-26 was found to be an independent predictor of 28-day mortality in septic patients by logistic regression analysis. Furthermore, administration of recombinant human IL-26 increased lethality in CLP-induced polymicrobial sepsis. Despite a lower bacterial load, septic mice treated with recombinant IL-26 had higher concentrations of IL-1β, IL-4, IL-6, IL-10, IL-17A, TNF-α, CXCL1, and CCL2 in peritoneal lavage fluid and blood and demonstrated more severe multiple organ injury (including lung, liver and kidney) as indicated by clinical chemistry and histopathology. Furthermore, septic mice treated with recombinant human IL-26 showed an increased neutrophil recruitment to the peritoneal cavity.
Conclusions
Septic patients had elevated serum IL-26 levels, which may correlate with disease severity and mortality. In experimental sepsis, we demonstrated a previously unrecognized role of IL-26 in increasing lethality despite promoting antibacterial host responses.