01.12.2018 | Debate | Ausgabe 1/2018 Open Access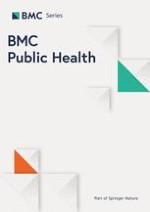 International trade and investment law: a new framework for public health and the common good
Zeitschrift:
Autoren:

Louise Delany, Louise Signal, George Thomson
Abstract
Background
International trade and investment agreements can have positive outcomes, but also have negative consequences that affect global health and influence fundamental health determinants: poverty, inequality and the environment. This article proposes principles and strategies for designing future international law to attain health and common good objectives.
Argument
Basic principles are needed for international trade and investment agreements that are consistent with the common good, public health, and human rights. These principles should reflect the importance of reducing inequalities, along with social and environmental sustainability. Economic growth should be recognised as a means to common good objectives, rather than an end in itself. Our favoured approach is both radical and comprehensive: we describe what this approach would include and outline the strategies for its implementation, the processes and capacity building necessary for its achievement, and related governance and corporate issues.
The comprehensive approach includes significant changes to current models for trade and investment agreements, in particular (i) health, social and environmental objectives would be recognised as legitimate in their own right and implemented accordingly; (ii) changes to dispute-resolution processes, both state-to-state and investor-state; (iii) greater deference to international legal frameworks for health, environmental protection, and human rights; (iv) greater coherence across the international law framework; (v) limitations on investor privileges, and (vi) enforceable corporate responsibilities for contributing to health, environmental, human rights and other common good objectives. We also identify some limited changes that could be considered as an alternative to the proposed comprehensive approach.
Future research is needed to develop a range of model treaties, and on the means by which such treaties and reforms might be achieved. Such research would focus also on complementary institutional reforms relevant to the United Nations and other international agencies. Advocacy by a range of communities is needed for effective change. Reform will require informed debate, determined engagement with decision-makers and stakeholders, and some agreement across health, social and environmental sectors on alternatives.
Conclusions
Current frameworks of international law that govern trade and economic development need radical change, in relation to treaty processes, content, and contexts, to better attain public health objectives.