01.08.2009 | Original Article | Ausgabe 8/2009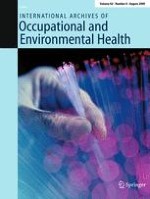 Interpreting epidemiological evidence in the presence of multiple endpoints: an alternative analytic approach using the 9-year follow-up of the Seychelles child development study
Autoren:

Edwin van Wijngaarden, Gary J. Myers, Sally W. Thurston, Conrad F. Shamlaye, Philip W. Davidson
Abstract
Purpose
The potential for ill-informed causal inference is a major concern in published longitudinal studies evaluating impaired neurological function in children prenatally exposed to background levels of methyl mercury (MeHg). These studies evaluate a large number of developmental tests. We propose an alternative analysis strategy that reduces the number of comparisons tested in these studies.
Methods
Using data from the 9-year follow-up of 643 children in the Seychelles child development study, we grouped 18 individual endpoints into one overall ordinal outcome variable as well as by developmental domains. Subsequently, ordinal logistic regression analyses were performed.
Results
We did not find an association between prenatal MeHg exposure and developmental outcomes at 9 years of age.
Conclusion
Our proposed framework is more likely to result in a balanced interpretation of a posteriori associations. In addition, this new strategy should facilitate the use of complex epidemiological data in quantitative risk assessment.