01.12.2018 | Research article | Ausgabe 1/2018 Open Access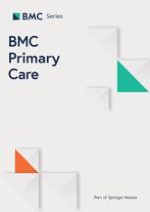 Interprofessional collaboration in nursing homes (interprof): development and piloting of measures to improve interprofessional collaboration and communication: a qualitative multicentre study
Zeitschrift:
Autoren:

Christiane A. Müller, Nina Fleischmann, Christoph Cavazzini, Susanne Heim, Svenja Seide, Christina Geister, Britta Tetzlaff, Andreas Hoell, Jochen Werle, Siegfried Weyerer, Martin Scherer, Eva Hummers
Wichtige Hinweise
Electronic supplementary material
Christina Geister is deceased.
Abstract
Background
Given both the increase of nursing home residents forecast and challenges of current interprofessional interactions, we developed and tested measures to improve collaboration and communication between nurses and general practitioners (GPs) in this setting. Our multicentre study has been funded by the German Federal Ministry of Education and Research (FK 01GY1124).
Methods
The measures were developed iteratively in a continuous process, which is the focus of this article. In part 1 "exploration of the situation", interviews were conducted with GPs, nurses, nursing home residents and their relatives focusing on interprofessional interactions and medical care. They were analysed qualitatively. Based on these results, in part 2 "development of measures to improve collaboration", ideas for improvement were developed in nine focus groups with GPs and nurses. These ideas were revisited in a final expert workshop. We analysed the focus groups and expert workshop using mind mapping methods, and finally drew up the compilation of measures. In an exploratory pilot study "study part 3" four nursing homes chose the measures they wanted to adopt. These were tested for three months. Feasibility and acceptance of the measures were evaluated via guideline interviews with the stakeholders which were analysed by content analyses.
Results
Six measures were generated: meetings to establish common goals, main contact person, standardised pro re nata medication, introduction of name badges, improved availability of nurse/GP and standardised scheduling/ procedure for nursing home visits. In the pilot study, the measures were implemented in four nursing homes. GPs and nurses reviewed five measures as feasible and acceptable, only the designation of a "main contact person" was not considered as an improvement.
Conclusions
Six measures to improve collaboration and communication could be compiled in a multistep qualitative process respecting the perspectives of involved stakeholders. Five of the six measures were positively assessed in an exploratory pilot study. They could easily be transferred into the daily routine of other nursing homes, as no special models have to exist in advance. Impact of the measures on patient oriented outcomes should be examined in further research.
Trial registration
Not applicable.