01.12.2018 | Research article | Ausgabe 1/2018 Open Access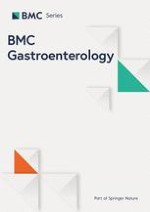 Intestinal
Candida parapsilosis

isolates from Rett syndrome subjects bear potential virulent traits and capacity to persist within the host
Zeitschrift:
Autoren:

Francesco Strati, Antonio Calabrò, Claudio Donati, Claudio De Felice, Joussef Hayek, Olivier Jousson, Silvia Leoncini, Daniela Renzi, Lisa Rizzetto, Carlotta De Filippo, Duccio Cavalieri
Wichtige Hinweise
Electronic supplementary material
Abstract
Background
Rett syndrome (RTT) is a neurological disorder mainly caused by mutations in
MeCP2
gene. It has been shown that MeCP2 impairments can lead to cytokine dysregulation due to MeCP2 regulatory role in T-helper and T-reg mediated responses, thus contributing to the pro-inflammatory status associated with RTT. Furthermore, RTT subjects suffer from an intestinal dysbiosis characterized by an abnormal expansion of the
Candida
population, a known factor responsible for the hyper-activation of pro-inflammatory immune responses. Therefore, we asked whether the intestinal fungal population of RTT subjects might contribute the sub-inflammatory status triggered by MeCP2 deficiency.
Methods
We evaluated the cultivable gut mycobiota from a cohort of 50 RTT patients and 29 healthy controls characterizing the faecal fungal isolates for their virulence-related traits, antifungal resistance and immune reactivity in order to elucidate the role of fungi in RTT's intestinal dysbiosis and gastrointestinal physiology.
Results
Candida parapsilosis
, the most abundant yeast species in RTT subjects, showed distinct genotypic profiles if compared to healthy controls' isolates as measured by hierarchical clustering analysis from RAPD genotyping. Their phenotypical analysis revealed that RTT's isolates produced more biofilm and were significantly more resistant to azole antifungals compared to the isolates from the healthy controls. In addition, the high levels of IL-1β and IL-10 produced by peripheral blood mononuclear cells and the mixed Th1/Th17 cells population induced by RTT
C. parapsilosis
isolates suggest the capacity of these intestinal fungi to persist within the host, being potentially involved in chronic, pro-inflammatory responses.
Conclusions
Here we demonstrated that intestinal
C. parapsilosis
isolates from RTT subjects hold phenotypic traits that might favour the previously observed low-grade intestinal inflammatory status associated with RTT. Therefore, the presence of putative virulent, pro-inflammatory
C. parapsilosis
strains in RTT could represent an additional factor in RTT's gastrointestinal pathophysiology, whose mechanisms are not yet clearly understood.