19.03.2020 | Sonderheft 4/2020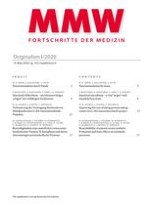 Intestinale Mikrobiota — ein lebenswichtiges "Organ" mit vielfältigen Funktionen
Zeitschrift:
Autoren:

Prof. Dr. med. Peter Konturek, Kathrin Konturek, Prof. Dr. med. Yurdagül Zopf, Prof. Dr. med. Igor A. Harsch
Wichtige Hinweise
This article is part of a supplement not sponsored by the industry.
Interessenkonflikt
Die Autorinnen und Autoren geben an, dass keine finanziellen Interessenkonflikte in Bezug auf dieses Manuskript bestehen.
Zusammenfassung
Hintergrund
Die intestinale Mikrobiota muss als ein elementarer Baustein unserer Gesundheit betrachtet werden.
Ergebnisse und Schlussfolgerungen
Eine gestörte Darmmikrobiota (Dysbiose) spielt eine zentrale Rolle in der Pathogenese funktioneller und entzündlicher Darmerkrankungen. Sie ist darüber hinaus auch häufig mit Erkrankungen außerhalb des Darmes vergesellschaftet. Die genaue Kausalität bleibt unklar ("Henne-Ei-Problematik"). Mit Hilfe von Prebiotika, Probiotika oder fäkaler Mikrobiota-Therapie können bei chronischen, dysbioseassoziierten Erkrankungen relevante therapeutische Effekte erzielt werden. Die Wahl des Präparates sollte sich nach der klinischen Symptomatik ausrichten, die Dauer der Behandlung hängt vom jeweiligen Krankheitsbild ab.