01.12.2012 | Research | Ausgabe 1/2012 Open Access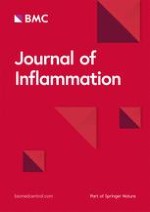 Intra-coronary administration of tacrolimus markedly attenuates infarct size and preserves heart function in porcine myocardial infarction
Zeitschrift:
Autoren:

Sarah Chua, Steve Leu, Jiunn-Jye Sheu, Yu-Chun Lin, Li-Teh Chang, Ying-Hsien Kao, Chia-Hung Yen, Tzu-Hsien Tsai, Yung-Lung Chen, Hsueh-Wen Chang, Cheuk-Kwan Sun, Hon-Kan Yip
Wichtige Hinweise
Electronic supplementary material
The online version of this article (doi:
10.​1186/​1476-9255-9-21
) contains supplementary material, which is available to authorized users.
Sarah Chua, Steve Leu contributed equally to this work.
Competing interests
The authors declare that they have no competing interests.
Authors' contributions
All authors have read and approved the final manuscript.
SC, SL, CKS, JJS, and HKY designed the experiment, drafted and performed animal experiments. LTC, THT, YLC, YHK, and CHY were responsible for the laboratory assay and troubleshooting. HWC, SL and HKY participated in refinement of experiment protocol and coordination and helped in drafting the manuscript.
Abstract
Background
We test the hypothesis that intra-coronary tacrolimus administration can limit infarct size and preserve left ventricular ejection fraction (LVEF) after acute myocardial infarction (AMI) through ligating left anterior descending coronary artery (LAD) in mini-pigs.
Methods
Twelve male mini-pigs were randomized into AMI-saline (MI-only) group and AMI-tacrolimus (MI-Tac) group that received intra-coronary saline (3.0 mL) and tacrolimus (0.5 mg in 2.5 mL saline) injection, respectively, beyond site of ligation 30 minutes after LAD occlusion.
Results
Larger infarct area was noted in MI-only group (p < 0.001). Inflammatory biomarkers at protein [oxidative stress, tumor necrotic factor-α, nuclear factor-κB], gene (matrix metalloproteinase-9, plasminogen activator inhibitor-1), and cellular (CD40+, CD68+ inflammatory cells) levels were remarkably higher in MI-only animals (p < 0.01). Conversely, anti-inflammatory biomarkers at gene level (Interleukin-10), gene and protein level (endothelial nitric oxide synthase), and anti-oxidant biomarkers at both gene and protein levels [heme oxygenase 1, NAD(P)H:quinone oxidoreductase] were lower in MI-only group (p < 0.01). Number of apoptotic nuclei and apoptotic biomarkers expressions at gene and protein levels (Bax, caspase 3) were notably higher, whereas anti-apoptotic biomarkers at gene and protein levels (Bcl-2), LVEF, and fractional shortening were markedly lower in MI-only group (p < 0.001).
Conclusion
Intra-coronary administration of tacrolimus significantly attenuated infarct size and preserved LV function.