01.12.2017 | Review | Ausgabe 1/2017 Open Access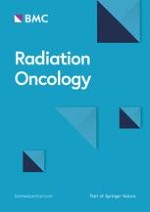 Intraoperative radiotherapy in gynaecological and genito-urinary malignancies: focus on endometrial, cervical, renal, bladder and prostate cancers
Zeitschrift:
Autoren:

Marco Krengli, Carla Pisani, Letizia Deantonio, Daniela Surico, Alessandro Volpe, Nicola Surico, Carlo Terrone
Abbreviations
EBRT
External beam radiotherapy
IOHDR
Intra Operative high dose rate
IORT
Intraoperative radiotherapy
ISIORT
International society of intraoperative radiation therapy
Background
Intraoperative radiotherapy (IORT) refers to the delivery of a single large dose of radiation to a limited volume of tissue during a surgical procedure.
Radiotherapy (RT) has a major role in the management of most gynaecological and genito-urinary cancer as adjuvant or neoadjuvant treatment or as radical treatment in combination with chemotherapy or hormone therapy. IORT has the capability to increase the radiation dose with very limited or no increase of toxicity thanks to the target exposition during the surgical procedure. For this reason, IORT can be used in various settings of gynaecological and genito-urinary tumours aiming at dose intensification and consequently at increasing tumour control rate.
IORT can be delivered using dedicated linear accelerator producing electron beams, X-rays sources delivering low-energy radiation or high dose-rate brachytherapy units through catheters positioned in the tumour bed and loaded with iridium-192. In particular, electrons generated by linacs and brachytherapy sources can be conveniently used for IORT procedures in gynaecological and genito-urinary tumours.
Interestingly, the first IORT experience was indeed reported in 1905 for the treatment of a 33 year old woman affected by uterine carcinoma [
1
]. Over the following decades, IORT was increasingly used for several tumours including gynaecological and genitor-urinary malignancies.
In 1998, the International Society of Intraoperative Radiation Therapy (ISIORT) was founded in order to promote a scientific and professional approach to IORT activity. Among their other activities, ISIORT-Europe collected and recorded information regarding IORT treatments, including those of gynaecological and genito-urinary cancers, from the affiliated centres in a database registry [
2
,
3
].
This review focuses on the use of IORT in genito-urinary malignancies, reporting tumour setting and outcome for endometrial, cervical, renal, bladder and prostate cancers.
Research criteria
Literature search was performed through Pubmed and Scopus databases by using the following key words: "intraoperative radiotherapy/IORT", "gynaecological cancer", "uterine/endometrial cancer", "cervical/cervix cancer", "renal/kidney cancer", "bladder cancer" and "prostate cancer". Eighty-four articles were found from 1981 to 2015. Reviews and case reports were excluded as well as clinical series presented as abstract at conferences proceedings. Forty-seven articles were finally selected for the review.
Endometrial and cervical cancers
In conclusion, literature data supports the use of IORT in recurrent endometrial and cervical cancer to improve local control whereas its use appears more controversial in primary locally advanced disease. The potential benefit of this approach is mainly based on retrospective mono-institutional studies and should be further verified by prospective possibly randomized trials investigating the potential advantage compared to EBRT alone.
Renal cancer
Historically, the standard therapy for renal cell carcinoma is radical nephrectomy. Local control and survival rates after surgery alone are satisfactory for T1-T2 N0 with rates of 90-100% and 80-90% at 5 years, respectively. The results are less favourable for locally advanced and N+ disease, where the 5-year local control rate and overall survival rates are 70-80% and 0-40%, respectively. In renal cancer, the isolated local recurrence after radical nephrectomy is uncommon (0.7-3.6%) but it is associated with a poor prognosis. An aggressive surgical approach to local advanced or recurrent disease, possibly including the removal of the renal fascia and leading to negative margins, seems to improve outcome and prolong survival [
24
,
25
].
Although renal cell carcinoma has traditionally been considered relatively radiation resistant, recent data using hypofractionation for primary or metastatic lesions suggest that this resistance can be overcome by high dose per fraction, as used in the IORT scenario [
26
].
The role of IORT in the management of renal cancer was explored in a number of retrospective studies with patients presenting with locally advanced primary or recurrent disease [
27
–
33
] (Table
2
). IORT doses varied from 10 to 25 Gy depending on the amount of residual tumour after maximal resection and on the dose of the combined EBRT. All cases of these series were characterized by postoperative microscopic or macroscopic residual disease in the renal fossa. A more recent study [
27
] considered 98 patients with advanced or recurrent renal cell carcinoma treated with IORT at nine institutions. Preoperative or postoperative EBRT to a total dose of 40–50.5 Gy was administered to 27% or 35% of patients, respectively. The median radiation dose administered with IORT was 15 Gy (range: 9.5-20 Gy). Overall survival and disease free survival rates at 5 years were quite similar and only 24% of relapses were local whereas 76% were distant. This fact suggests the potential benefit in local control when IORT is added. Similar results in terms of local control rates were reported in previous studies from other institutions (Table
2
). In these series, the acute and late toxicity profile seems acceptable. Many studies, however, are characterized by a limited description of late side effects.
Table 2
IORT studies for renal cancer
Reference

N. pts

Type of cancer

Primary/recurrent

EBRT

IORT dose (Gy)

Technique

Median follow-up

Local control

Overall survival

Toxicity

98

Advanced or recurrent renal cell carcinoma

Pelvic locally recurrent 100%

26 pts: 45–40 Gy pre or post surgery

Median dose: 15 Gy (9.5-20 Gy)

IORT

3.5-years (3–169)

5-years 39% advanced disease 5-years 52% recurrent disease

5-years 37% advanced disease 5-years 55% recurrent disease

NA

17

Locally recurrent disease

Pelvic locally recurrent 100%

-

Median dose: 15 Gy (10–20 Gy)

IORT

18 months

2 years 91%

2 years 73%

No late toxicities

25

Advanced or recurrent renal cell carcinoma

Pelvic locally recurrent 100%

15 pts: 44 Gy perioperative

Median dose: 14 Gy (9–15 Gy)

IORT

22.2 years (3.6-26)

5-years 80%

5-years 38%

10-year 18%

6 pts acute/late toxicities ≥ 3

Hallemeir

22

Advanced or recurrent renal cell carcinoma

-

21 pts: 41.5 Gy perioperative

Median dose: 12.5 Gy (10–20 Gy)

IORT

9.9 years (3.6-20)

NA

5-years 40%

5 ptsacute/late toxicities ≥ 3

14

Local recurrent renal cell carcinoma

Pelvic locally recurrent 100%

-

Median dose: 15 Gy (12–20 Gy)

IORT

NA

NA

5 years 30%

NA

14

Advanced or recurrent renal cell carcinoma

-

14 pts:40 Gy postoperative

15-20 Gy

IORT

24.3 months

NA

11.5 months

0%

Frydenberg

11

Local persistence or local recurrent

11 pts: 45–50.4 Gy preoperative

10-25 Gy

IORT

NA

NA

NA

NA
From all published data, although from retrospective series, it emerges that the addition of IORT to surgery and EBRT is associated with high rates of local control with acceptable toxicity. The best candidates could be untreated patients with large tumour volume and high risk of positive margins after radical nephrectomy and patients with locally recurrent tumours. The long-term prognosis is mainly related to the risk of onset of distant relapse that is quite common, especially in patients with recurrent disease. This fact advocates the need for additional systemic effective therapy.
Bladder cancer
In conclusion, after a careful patients selection, IORT could be used within a bladder sparing multidisciplinary approach because of the favourable 5-year local control rates aiming at escalating the radiation dose. IORT might have a role also in case of radical surgery for locally advanced disease in order to improve local control rates, as performed in the Pamplona's series. Multicentric prospective studies could useful to confirm the role of IORT in this tumour setting.
Prostate cancer
Clinical trials with long follow-up are needed to assess the real efficacy of IORT in locally advanced prostate cancer but preliminary results look quite promising. The best candidates for IORT possibly combined with EBRT, could be the patients staged T3N0 with high risk for positive margins. In the future, multicentre studies should be designed to better clarify the real role of IORT for dose escalation in local advanced prostate cancer patients.
Conclusions
The delivery of a high single dose of radiation to a limited volume during the surgical time, achievable with IORT, is useful to avoid normal tissues not at risk of microscopic disease. For gynaecological and genito-urinary cancers, IORT is not a standard treatment but it may be considered a treatment option in selected patients.
In endometrial, cervical and renal cancers, IORT can be used mainly in recurrent disease, whereas in bladder carcinoma it may be part of an organ-sparing treatment approach aiming at patient quality of life preservation. In the case of prostate cancer, IORT can be used in locally advanced high risk disease possibly combined with EBRT to intensify the radiation dose in the attempt to improve long term local control and possibly increase biochemical disease-free and overall survival.
The available literature data are interesting but the present review shows that the majority of published clinical studies are mono-institutional, retrospective and often included a limited number of patients. In order to overcome these limitations, large multicentre collaborations should be established to design prospective clinical trials aiming at better defining the role of IORT in tailored multimodality therapeutic approaches for gynaecological and genito-urinary tumours. For this purpose, the ISIORT could serve as a basis for future collaboration and the ISIORT-Registry could be a platform for sharing data and promote clinical research.
Acknowledgements
The "Lega Italiana per la lotta contro i tumori LILT (Italian league against cancer)", Section of Vercelli, Italy supported the work of LD.
Funding
This study was not supported by outside funding.
Authors' contributions
MK developed the design of the review and contributed to draft and revise the manuscript. CP and LD performed the literature search and analysis, and contributed to draft the manuscript. DS, AV, NS and CT contributed to the study design and to revise critically the manuscript. All the authors read and approved the final version of the manuscript.
Competing interests
The authors declare no conflict of interest.
Consent for publication
Not applicable.
Ethics approval and consent to participate
Not applicable.
Open Access
This article is distributed under the terms of the Creative Commons Attribution 4.0 International License (
http://​creativecommons.​org/​licenses/​by/​4.​0/​
), which permits unrestricted use, distribution, and reproduction in any medium, provided you give appropriate credit to the original author(s) and the source, provide a link to the Creative Commons license, and indicate if changes were made. The Creative Commons Public Domain Dedication waiver (
http://​creativecommons.​org/​publicdomain/​zero/​1.​0/​
) applies to the data made available in this article, unless otherwise stated.