01.12.2017 | Research article | Ausgabe 1/2017 Open Access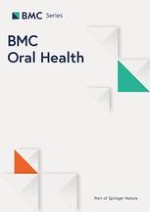 Intraoral scanners in dentistry: a review of the current literature
Zeitschrift:
Autoren:

Francesco Mangano, Andrea Gandolfi, Giuseppe Luongo, Silvia Logozzo
Abbreviations
CAM
Computer-assisted-manufacturing
CBCT
Cone Beam Computed Tomography
DDS
Digital Dentistry Society
OBJ
Object File or 3D Model Format
PLY
Polygon File Format or Stanford Triangle Format
STL
Standard Tessellation or Stereolithographic File
Background
Intraoral scanners (IOS) are devices for capturing direct optical impressions in dentistry [
1
–
3
]. Similar to other three-dimensional (3D) scanners, they project a light source (laser, or more recently, structured light) onto the object to be scanned, in this case the dental arches, including prepared teeth and implant scanbodies (i.e. cylinders screwed on the implants, used for transferring the 3D implant position) [
2
,
3
]. The images of the dentogingival tissues (as well as the implant scanbodies) captured by imaging sensors are processed by the scanning software, which generates point clouds [
3
,
4
]. These point clouds are then triangulated by the same software, creating a 3D surface model (mesh) [
3
,
4
]. The 3D surface models of the dentogingival tissues are the result of the optical impression and are the 'virtual' alternative to traditional plaster models [
4
,
5
].
Although IOS are becoming widespread in clinical dental practice, only a few reviews on the use of these devices are available in the literature [
5
–
8
].
The purpose of the present narrative review was therefore to:
▪ identify the advantages and/or disadvantages of using optical impressions compared to conventional impressions;
▪ investigate if optical impressions are as accurate as conventional impressions;
▪ evaluate the differences between the IOS currently available commercially;
▪ determine the current clinical applications and limitations in the use of IOS;
taking into consideration all studies currently available in the scientific literature.
Methods
Study design
At present, it is difficult to conduct a complete systematic review of IOS, given the insufficient number of randomised controlled trials available on the clinical use of these devices as well as the numerous possible clinical applications and the technological elements to be considered; authors who have attempted to address this topic systematically in fact focused on specific clinical applications of IOS [
6
] and/or had difficulties finding sufficient randomised controlled trials to include in their systematic reviews [
5
,
7
,
8
]. For these reasons, we decided to perform a narrative review and attempt to answer a series of focused questions that may be of interest to the reader. In fact, these focused questions enable the investigation of the indications (and contraindications) for the clinical use of IOS, as well as the most important technological features of these devices, providing the reader a detailed overview of the subject.
The focused questions are:
1.
What are the advantages and disadvantages of optical impressions with respect to conventional impressions?
2.
Are optical impressions as accurate as conventional impressions?
3.
What are the differences between the optical impression systems available commercially?
4.
To date, what are the clinical applications of IOS?
This narrative review was prepared and written based on the indications that emerged during the State of the Art of Digital Technologies in Daily Dental Practice Consensus Conference of the Digital Dentistry Society (DDS) held in Milan in September 2016.
Search strategy
The protocol of this narrative review recognised that in vivo studies are the most appropriate to address a focused question that embraces the clinical effectiveness of IOS. However, as IOS have been recently introduced commercially, and as it is not possible to mathematically evaluate the accuracy of IOS in vivo, both in vivo and in vitro studies were included in the hierarchy of evidence for this review. Among the in vivo studies, both experimental (randomized controlled/crossover trials) and observational (controlled/comparative studies, prospective/retrospective cohort studies, case series and case reports) clinical studies were eligible for this review. Electronic database searches of MEDLINE, Embase and Scopus were performed using keywords and MeSH terms based on a search strategy used for searching MEDLINE (via PubMed): (((intraoral scanners OR digital impressions OR optical impressions OR intraoral scanning systems)) AND ((accuracy OR trueness OR precision OR time efficiency OR reliability))). The searches were confined to full-text articles written in English and published in peer-reviewed journals between January 2007 and June 2017. Titles and abstracts were screened and then full texts of all potentially relevant publications were obtained and reviewed independently in duplicate by F. Mangano and S. Logozzo, who also performed the data extraction. The investigators recorded the study title, authors, year of publication, journal in which the research was published and study design and type (in vitro or in vivo research). For in vitro studies, the investigators recorded subject area, materials, number of samples, outcomes, statistical findings and conclusions. For in vivo clinical studies, the investigators recorded subject area, randomisation and/or blinding where present, number of patients treated, controls (if present), treatment phases, follow-up, results, statistical findings and conclusions. Finally, the two independent investigators reached consensus for the inclusion of researches in this review.
Results
Search results and included studies
In total, 132 studies were included in the present literature review. These articles were published over a 10-year period, i.e. between January 2007 and July 2017, and demonstrated considerable variation with respect to study type, study design and results. Among these studies, 20 were previous literature reviews, 78 were in vivo clinical studies (6 randomized controlled/crossover trials, 31 controlled/comparative studies; 24 cohort studies/case series; 17 case reports) and 34 were in vitro comparative studies.
Focused questions
Conclusions
Several important elements have emerged from this present narrative literature review, which has examined 132 scientific papers on the topic of IOS and that were published from January 2007 to July 2017.
First, optical impressions have several advantages over conventional impressions: among them, the most important is the reduction of patient stress and discomfort. In fact, many patients today have anxiety and a strong gag reflex and therefore do not tolerate the conventional impressions; in these cases, using light to substitute trays and materials is an ideal solution. Optical impressions, moreover, are time-efficient and can simplify clinical procedures for the dentist, especially for complex impressions (in patients with undercuts and/or in oral implantology, when multiple implants are present). In addition, optical impressions eliminate plaster models, saving time and space, and allow for better communication with the dental technician. Finally, IOS improve communication with patients and are therefore a powerful marketing tool for the modern dental clinic. Conversely, the disadvantages of using optical impressions are the difficulty in detecting deep margin lines in prepared teeth and/or in the case of bleeding, the learning curve, and the purchasing and managing costs.
Regarding accuracy as compared to conventional impressions, optical impressions are equally accurate for individual restorations or 3–4-element bridges on natural teeth and on implants; conversely, conventional impressions still appear to be the best solution currently for long-span restorations, such as fixed full arches on natural teeth and implants (with a higher number of prosthetic abutments).
The IOS currently available commercially differ in terms of accuracy; therefore, the latest-generation devices may have wider indications for clinical use, whereas the oldest have fewer clinical indications. This is an important aspect to be considered before buying an IOS, in addition to other features such as the need for opacization, scanning speed, wand dimensions and possibility of obtaining in-colour images. Technically, the IOS can be integrated in a closed system, generating proprietary files only, or can be open, producing files (.STL,. OBJ,. PLY) that can be opened using any CAD software. In the latter, there will be greater versatility of use, but an integrated proprietary system can undoubtedly be helpful for the less-experienced user.
Finally, the current clinical applications of IOS are extremely wide, as these devices can not only be used in fixed prosthodontics to obtain the virtual models needed to manufacture a whole range of prosthetic restorations (single crowns, fixed partial dentures) on natural teeth and implants, but also in implantology for guided surgery and in orthodontics. At present, the literature does not support using IOS for fabricating long-span restorations, such as fixed full arches supported by natural teeth or implants. In the near future, the dentogingival information captured with IOS will be added to the bone tissue information obtained by CBCT. Along with the information of the patient's face captured with a face scanner, this will allow clinicians to integrate different file formats into a single model that can be used for surgical, prosthetic and orthodontic planning: this will be the 'virtual patient'.
The present study has its limitations, as it is only a narrative review, and more systematic reviews of the literature are certainly needed to draw more specific conclusions about the accuracy and clinical indications of IOS in prosthetic and implant dentistry as well as in orthodontics. Further randomised controlled studies on the use of IOS are needed to be able to perform a systematic analysis of the literature that can rely on an adequate number of cases/patients treated effectively.
Acknowledgments
This narrative review was prepared and written on the basis of the indications that emerged during the Consensus Conference of the Digital Dentistry Society (DDS), held in Milan in September 2016, and named "State of the Art of Digital Technologies in Daily Dental Practice".
Funding
The present narrative review was not funded, nor supported by any grant; therefore, the authors have no conflict of interest related to the present work.
Availability of data and materials
All the articles included in the present narrative review are available in the Pubmed.
Ethics approval and consent to participate
Not Ethics Committee approval nor consent to participate was requested because the present study is a narrative review of the literature.
Consent for publication
Not applicable
Competing interests
The authors declare that they have no competing interests in relation to the present work. Francesco Mangano is a Section Editor for BMC Oral Health.
Publisher's Note
Springer Nature remains neutral with regard to jurisdictional claims in published maps and institutional affiliations.
Open Access
This article is distributed under the terms of the Creative Commons Attribution 4.0 International License (
http://​creativecommons.​org/​licenses/​by/​4.​0/​
), which permits unrestricted use, distribution, and reproduction in any medium, provided you give appropriate credit to the original author(s) and the source, provide a link to the Creative Commons license, and indicate if changes were made. The Creative Commons Public Domain Dedication waiver (
http://​creativecommons.​org/​publicdomain/​zero/​1.​0/​
) applies to the data made available in this article, unless otherwise stated.