01.12.2018 | Research | Ausgabe 1/2018 Open Access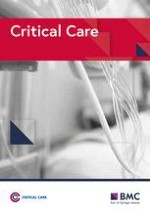 Intrapulmonary autologous transplant of bone marrow-derived mesenchymal stromal cells improves lipopolysaccharide-induced acute respiratory distress syndrome in rabbit
Zeitschrift:
Autoren:

Mohammad Reza Mokhber Dezfouli, Massoumeh Jabbari Fakhr, Sirous Sadeghian Chaleshtori, Mohammad Mehdi Dehghan, Alireza Vajhi, Roshanak Mokhtari
Wichtige Hinweise
Electronic supplementary material
Abbreviations
ARDS
Acute respiratory distress syndrome
BM-MSCs
Bone marrow mesenchymal stem cells
CD14
Cluster of differentiation 14
GMP
Good manufacturing practice
Hgb
Whole-blood hemoglobin concentration
IVSd
Interventricular septal end diastole
IVSs
Interventricular septal end systole
LVID
Left ventricular internal dimension
LVOTVmax
Left ventricular outflow tract maximum velocity
LVOTVmean
Left ventricular outflow tract mean velocity
LVPWd
Left ventricular posterior wall end diastole
LVPWs
Left ventricular posterior wall end systole
MCHC
Mean erythrocyte hemoglobin concentration
PCO2
Partial pressure of carbon dioxide
PO2
Partial pressure of oxygen
RVOTVmax
Right ventricular outflow tract maximum velocity
RVOTVmean
Right ventricular outflow tract mean velocity
Background
Lung disorders have significant morbidity and mortality rates worldwide, both in humans and in animals. Acute respiratory distress syndrome (ARDS) is one of the leading causes of respiratory failure around the world. Although early diagnosis, timely medical care, and treatment may lead to improvement of symptoms, the signs return after a period of time. Causes of ARDS are different. It can be caused by direct or indirect damage to the lung epithelium. ARDS is described by severe hypoxemia, decreased pulmonary compliance, diffuse alveolar damage, and bilateral pulmonary infiltrates after cardiac edema [
1
,
2
] and confirmed by a combination of clinical, physiological, and chest imaging parameters. Pulmonary inflammation with disruption of the mechanism of the alveolar–capillary barrier is an important direct cause of ARDS [
3
,
4
]. Therapeutic approaches include mechanical ventilation, neuromuscular blocking agents, fluid management, drug and antimicrobial therapy, and prone positioning [
3
,
5
,
6
]. These therapeutic strategies have a supportive role and cannot prevent the progression of the disease [
7
–
10
]. The ultimate approach is lung transplant, but it has many problems for recipient patients such as lack of suitable donors and the use of immunosuppressive drugs over a lifetime to prevent rejection of the transplant [
11
]. Therefore, the recognition of new therapeutic approaches such as stromal cell therapy is essential [
12
]. MSCs confer immunomodulatory and anti-inflammatory effects, enhance bacterial clearance, reduce cell injury and death, and are angiogenic [
5
,
13
]. The mechanism of the MSCs' effects includes several pathways mediated through differentiation, proliferation, soluble intermediate release, extracellular vesicles, transfer of organelles, and direct cell-to-cell contact, which decrease activation of inflammatory cell secretion of paracrine mediators [
14
,
15
]. Recent studies have shown positive effects of MSC-based therapy for ARDS. Induction of inflammation by the LPS of
Escherichia coli
O55:B5 is one of the best and simplest methods for making an experimental model of ARDS. Although the ARDS animal models cannot reflect human ARDS accurately, the rabbit model is similar and hence suitable for translating the results from pilot to clinical conditions [
16
]. Anatomical, physiological, genetic, and biochemical similarity to humans simulates human lung disease, and as the rabbit is easy to handle, it is considered as a suitable model for pulmonary research [
17
,
18
]. Moreover, the rabbit serves as an excellent platform for treatment based on stromal cells [
19
,
20
]. Thus, in this study, the rabbit was used as a model for causing ARDS, and then it was treated with stromal cells. The aim of this study was evaluation of therapeutic potential intrapulmonary administration of BM-MSCs in an experimental model of
E. coli
LPS-induced ARDS in the rabbit.
Methods
Isolation, primary culture, and expansion of BM-MSCs
Bone marrow (BM) samples were obtained from the humerus of rabbits in aseptic surgical conditions. After 30 min of centrifugation (400 relative centrifugal force), mononuclear cells were collected from the interphase, and eventually the cell pellets were seeded into 25-cm 2 flasks (SPL Life Sciences, Pocheon, South Korea) with DMEM-high glucose, 20% FBS (Life Technologies, Carlsbad, CA, USA), and 100 U/ml penicillin/streptomycin (Biowest, Nuaillé, France) and incubated at 37 °C in humid air with 5% CO 2 (Memmert, Eagle, WI, USA). When the adhesion of the cells was near confluence (more than 70%), the cells were trypsinized by trypsin-ethylenediaminetetraacetic acid of 0.25% (Life Technologies) and replated at dilutions of 1:2 under conditions of the same cultivation. The characteristics of the BM-MSCs were labeled with phycoerythrin-conjugated antibodies against CD45 (BioLegend, San Diego, CA, USA), CD90 (eBioscience, San Diego, CA, USA) and CD34 and CD29 (Abcam, Cambridge, UK), and the multilineage differentiation ability of BM-MSCs to engage in osteogenic and adipogenic differentiation was checked in vitro. This is described in more detail in the additional files.
Experimental design
ARDS experimental model
Ten healthy adult male New Zealand white rabbits were chosen, and an ARDS experimental model was induced with LPS from
E. coli
O55:B5 [
21
] (Sigma-Aldrich, St. Louis, MO, USA) at 400 μg/kg dissolved in 0.1 ml of PBS intrapulmonary the under bronchoscopic guidance. After the ARDS confirmation, rabbits were randomly distributed into two groups: (1) the control group (ARDS + PBS) and (2) the treatment group (ARDS + BM-MSC). Protocol details are available in the additional files.
BM-MSC autologous transplant
A total of 10
10
BM-MSCs suspended in 0.1 ml of PBS [
5
] were autologously transplanted intrapulmonary under bronchoscopic guidance 24 h after induction of ARDS. Details of the method are provided in the additional files.
Analyses
Clinical assessment
During the study, the clinical signs of rabbits were calculated and recorded on the basis of clinical scores for each rabbit. Heart rate (HR), respiratory rate (RR), body temperature, twitch, abnormal breathing, nasal discharge, cough, appetite, and physical condition were measured using a clinical score. The scoring is based on clinically evaluated criteria that were individually defined and measured for each rabbit (Additional file
1
: Table S1).
Imaging
Computed tomography and echocardiography
Computed tomographic (CT) scans of the lung of rabbits were taken with the SOMATOM Spirit Class II (Siemens, Erlangen, Germany), and echocardiographic examinations were performed using a Vivid 7 ultrasound system (GE Healthcare, Milwaukee, WI, USA) with a 4.4–10.0-MHz phased-array transducer (10S) during experimental modeling of ARDS before and 12, 24, 48, 72, and 168 h after transplant in each animal under the same circumstances. More details are provided in the additional files.
Sampling
Blood and bronchoalveolar lavage samples
Blood samples were collected from the central ear artery for blood gas analyses using blood gas analyzers (OPTI CCA-TS; OPTI Medical Systems, Roswell, GA, USA) and from the ear vein for hematologic parameter analysis and measurement of cytokines (tumor necrosis factor [TNF]-α, interleukin [IL]-6, and IL-10) with a commercially available enzyme-linked immunosorbent assay kit (EASTBIOPHARM, Hangzhou, China) before transplant of BM-MSCs and then for 3, 6, 12, 24, 48, 72, and 168 h after transplant. Also, bronchoalveolar lavage (BAL) samples were collected by fiberoptic bronchoscope (11262 BC; Karl Storz, Tuttlingen, Germany) before and 24, 48, 72, and 168 h after transplant. Then, the centrifuged BALs were stored at − 80 °C for measurement of cytokines. Protocol details are available in the additional files.
Histopathology
The rabbits were killed 7 days after BM-MSC transplant. First, the lungs and hearts were macroscopically examined, and then sections of them were routinely prepared, stained with H&E, and observed by use of an E600 Eclipse optical microscope (Nikon Instrument, Tokyo, Japan). More details are provided in the additional files.
Statistical analysis
The results were analyzed statistically using IBM SPSS Statistics version 24 software (IBM, Armonk, NY, USA). For variables in this study, data were analyzed with the repeated measures independent samples
t
test, Friedman test, and Mann-Whitney
U
test, and
p
 < 0.05 was considered statistically significant.
Results
Discussion
The results of this study showed that the BM-MSCs significantly decreased the severity of clinical symptoms induced by LPS, the number of inflammatory cells in blood and BAL, and balanced the values of arterial blood gases and cytokines. On the CT scans, a significant decrease in the Hounsfield units was observed, which is indicative of an increase in aerated volume of the lung in the treatment group. The echocardiographic parameters did not reveal a significant difference in the treatment group, and compared with the two groups together it was significant. Also, the histopathology demonstrated reduction in the infiltration of inflammatory cells and pulmonary hemorrhage and edema in the recipients of BM-MSCs.
Conclusions
Many studies on cell-based therapies in ARDS have been done, but most of them focused on molecular and signal tests. Although these studies could clear pathways, they are still far from tissue function. In this study, we tried to explain the MSCs' effects on organ function. We investigated effects of BM-MSCs in an experimental model of ARDS and confirmed that MSCs decrease inflammation and improve alveolar fluid clearance and have a protective role in ARDS. Improvement in clinical signs, the decrease of inflammatory cells in blood and BAL, the balance in blood gases and cytokines, the decrease in the Hounsfield units, no changes in echocardiographic parameters. and the reduction of pulmonary hemorrhage and edema in pathology were observed. Despite these results, subsequent studies are required to confirm the decrease in inflammation, and physiological parameters over the long term and many experiments should be performed until stromal cell therapy is validated as a method of routine clinical treatment.
Acknowledgements
Not applicable.
Funding
No funding was received for this study.
Availability of data and materials
The authors want to share their data.
Ethics approval and consent to participate
All experimental protocols and animal protocols were reviewed and approved by the Animal Research Ethical Committee of the University of Tehran (Tehran, Iran).
Consent for publication
Not applicable.
Competing interests
The authors declare that they have no competing interests.
Publisher's Note
Springer Nature remains neutral with regard to jurisdictional claims in published maps and institutional affiliations.
Open Access
This article is distributed under the terms of the Creative Commons Attribution 4.0 International License (
http://​creativecommons.​org/​licenses/​by/​4.​0/​
), which permits unrestricted use, distribution, and reproduction in any medium, provided you give appropriate credit to the original author(s) and the source, provide a link to the Creative Commons license, and indicate if changes were made. The Creative Commons Public Domain Dedication waiver (
http://​creativecommons.​org/​publicdomain/​zero/​1.​0/​
) applies to the data made available in this article, unless otherwise stated.