01.12.2018 | Research article | Ausgabe 1/2018 Open Access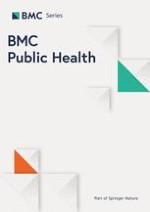 Involvement of
Mitanins

(female health volunteers) in active malaria surveillance, determinants and challenges in tribal populated malaria endemic villages of Chhattisgarh, India
Zeitschrift:
Autoren:

Mehul Kumar Chourasia, Kamaraju Raghavendra, Rajendra Mohan Bhatt, Dipak Kumar Swain, G. D. P. Dutta, Immo Kleinschmidt
Abstract
Background
Accredited Social Health Activists (ASHA), female health volunteers working at village level have become an integral component of National Health Mission (NHM) in India in the past two decades.
Mitanin
(meaning female friend in local dialect), a precursor of ASHA, play an indispensable role in early detection of health related problems and are helping in improving overall community health status in Chhattisgarh state. The current study was carried out to evaluate the feasibility of involving
Mitanin
in active malaria surveillance work in 80 tribal villages of Chhattisgarh and to explore the challenges and determinants to perform malaria surveillance activities by the
Mitanins
.
Methods
A total of 162 Mitanins were selected and divided into two age and village matched groups. The first group (training plus) of
Mitanins
were given additional training in malaria surveillance activities in whilst the second (standard) group received routine training. All
Mitanins
were interviewed using a structured questionnaire. In-depth interviews were also conducted among randomly selected sub groups of
Mitanins
(five from each group) after the completion of the quantitative survey. Performance of Mitanins was evaluated using pre-defined grading scores (A-E) which included various factors such as educational qualifications and knowledge about malaria, its signs and symptoms and knowledge, attitude and treatment practices.
Results
More number of Mitanins in training plus group has showed better performance (≥ B) than those in the standard group of Mitanins (80% vs 43.5%,
p
= 0.001) after adjusting for socio-demographic factors. Based on the outcome of in-depth interviews,
Mitanin's
lack of adequate support from supervisors, delayed payment of incentives and lack of appreciation were the major challenges mentioned.
Conclusion
Mitanins
can play an effective role in active fever surveillance for malaria besides performing other health related tasks at sub-village level after focused education on malaria related activities and proper supervision.