01.12.2017 | Research | Ausgabe 1/2017 Open Access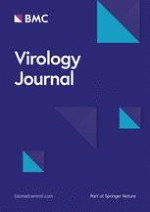 Iron availability affects West Nile virus infection in its mosquito vector
Zeitschrift:
Autoren:

Jean-Bernard Duchemin, Prasad N Paradkar
Abbreviations
HIV
Human immunodeficiency virus
MOI
Multiplicity of infection
NRAMP
Natural resistance-associated macrophage protein
Background
Since mosquitoes are subjected to substantial amount of iron while they take up viruses during blood feeding, it is not known whether manipulation of iron can lead to changes in viral load and in their capacity as vector. Virus also induces immune reaction in mosquitoes and whether iron metabolism proteins play a role in immunity is not explored. Here we show that mosquitoes infected with WNV, display increased expression of ferritin and NRAMP. We also show that reducing availability of intracellular iron, either by knockdown of NRAMP or by treatment with deferoxamine, an iron chelator, led to significant decrease in viral load in mosquitoes, by decreasing viral replication. Our results show that iron metabolism in mosquitoes plays an important role in virus transmission and provides a possible target for reducing mosquito-borne viral disease burden.
Methdos
Cell culture and virus propagation
Hsu (
Culex quinquefasciatus
) cells were maintained at 28 °C in Leibovitz's L-15 medium (Gibco #11415) containing 10% tryptose phosphate broth solution, 15% heat-inactivated fetal bovine serum, and 1% penicillin-streptomycin solution. West Nile virus (NY99–4132 strain) was used for the study. C6/36 (
Aedes albopictus
) cells were maintained in RPMI medium at 28 °C and were used to propagate the virus. Vero cells maintained in EMEM at 37 °C were used for plaque assays.
Real time RT-qPCR
Total RNA was extracted from cells using RNeasy kit (Qiagen) according to the manufacturer's protocol. Reverse transcription was performed with random hexamer primers using the First Strand Synthesis kit (Invitrogen). Real-time RT-qPCR was performed using following gene-specific primers. Ferritin, heavy chain: Forward = TCAAGCTGATCGAGTACGCC, Reverse = CATCCTCCAGAGCGGACAAT. NRAMP: Forward = CCCTGTAAGCATCGTGGGTT, Reverse = TCTTGCACGGTGCTAACGAT.
As an internal control, real-time RT-qPCR was also performed using the housekeeping gene, RpL32 (Forward: CGAGCAGCAGTTGCCCAGCT, Reverse = GCTGAAGGGGTCCGGGTTGC). For WNV NS1: Forward = ATCGCGCTTGGAATAGCTTA, Reverse: GACAGCCGTTCCAATGATCT. The control was set arbitrarily at 1 and fold-increase over control was calculated by the ΔΔCt method. The experiments were conducted at least three times, each in triplicates. The results were plotted in graph format as mean ± SD.
Plaque assays
Plaque assays were performed as previously described [
27
]. In brief, supernatant media from cells infected with WNV (10-fold dilutions) were added onto confluent Vero cell monolayers in 6-well plates. After 1 h incubation at 37 °C, the cells were overlaid with medium containing agar. Plaques formed within 4 days pi were counted and the results were plotted graphically. The experiments were conducted at least twice, each with duplicates.
Iron and deferoxamine treatment
Cells were treated with 100 μM of ferric ammonium citrate (FAC, Sigma-Aldrich) with or without WNV infection. To determine effect on entry of virus, cells were treated with FAC (100 μM) 2 h before infection with WNV. Cells were treated with 20 μM of deferoxamine mesylate (DFX, Sigma-Aldrich) with or without WNV. For cell viability assay, cells were treated with various increasing concentrations of DFX (0, 10, 100 and 1000 μM). For mosquito infections, DFX was added to the blood (10 μM final) used for feeding mosquitoes with or without virus infection.
Cell viability assay
Cell viability assay was performed using trypan blue exclusion staining followed by counting cells using hemocytometer. Cell viability was calculated as the number of viable cells divided by total number of cells, with control set at 100%.
dsRNA knockdown
Gene-specific dsRNA (~400 nt) were prepared using the MEGAscript RNAi kit (Thermo Fisher Scientific) according to the manufacturer's protocol. Following primers were used to prepare dsRNA against
Aedes
NRAMP (XP_001656702). Forward: GAATTAATACGACTC ACTATAGGGAGAACATTACCGACAAACCGACC and Reverse: GAATTAATACGACTCACTATAGGGAGAGCCAGCTTGCGCTTAATCGT. dsRNAs were transfected into Hsu cells using Cellfectin according to a previously described protocol [
27
]. dsRNA against green fluorescent protein (GFP) was used as a knock-down specificity control.
Mosquito experiments
Culex annulirostris
mosquitoes were maintained in a diurnal cycle (12 h/12 h) with temperatures alternative between 23 and 26 °C and 65% humidity. Three to 5 day-old female mosquitoes (n = 20) were blood-fed on chicken skin membranes with WNV (1.13×10∧6 pfu/ml) with or without deferoxamine (10 μM) and the mosquitoes were incubated at 25 °C and 65% humidity in an environmental cabinet (Thermoline Scientific, Smithfield, Australia) with a wet cotton pad (10% sucrose solution) provided daily as a food source. At 8 days post-infection, saliva was collected in capillary tubes containing 5 μl FCS for 10 min using a protocol described previously [
26
]. Midguts were dissected at 2 or 8 days post-infection and homogenized using a bead-beater. RNA was extracted using the RNeasy kit from the midgut and carcass of individual mosquitoes and was used for real-time RTqPCR as described above. Saliva from each mosquito was diluted in 300 μl of L-15 medium and was used to determine viral titer by plaque assay as described above.
Statistical analysis
In vitro experiments were conducted in triplicates and means from each experiment were used to calculate Standard deviation (SD) and data analyzed using the unpaired Student's
t
-test for single mean comparisons.
Results
Discussion
Our results show that mosquitoes are subjected to high iron levels during blood feeding, which is important for viral replication. The data presented here emphasize iron requirement during viral replication and may shed light on role played by iron homeostasis proteins, heavy chain ferritin and NRAMP, in defense. The study opens up new area of research in understanding the role of iron during mosquito infection. The results may have larger implications in understanding mosquito immune response as well as novel strategies to curb mosquito-borne viral transmission.
Conclusions
Arboviruses require transmission of virus by mosquitoes during blood feeding. Vertebrate blood is rich in iron along with other nutrients, required for oogenesis. It is not known whether iron availability affects infection and viral replication in mosquitoes. This study confirms that iron metabolism plays a major role during transmission of arboviruses. Reducing iron availability affects viral replication and titers in mosquitoes. The results also indicate that heavy chain ferritin may play a role in a mosquito defense mechanism by sequestration of iron. Overall, this work highlights importance of studying iron metabolism and homeostasis during infection in mosquitoes.
Acknowledgements
Mosquito cells were provided by Professor Robert Tesh (UTMB). Thanks to Stephen L. Doggett and Merilyn J Geary (Westmead Hospital, NSW) for providing the
Culex annulirostris
colony.
Availability of data and materials
Data and materials related to this work are available upon request.
Funding
This work was partly supported by Australian Research Council Discovery Early Career Research Award (DE120102166) to PNP. The work was partly funded via internal funds from CSIRO. The funders had no role in study design, data collection and analysis, decision to publish, or preparation of the manuscript.
Authors' contributions
JBD performed experiments, analysed and interpreted data and contributed to writing of the manuscript. PNP performed experiments, analysed and interpreted data and wrote the manuscript. Both authors read and approved the final manuscript.
Competing interests
The authors declare that they have no competing interests.
Consent for publication
Not applicable.
Ethics approval and consent to participate
None.
Publisher's Note
Springer Nature remains neutral with regard to jurisdictional claims in published maps and institutional affiliations.
Open Access
This article is distributed under the terms of the Creative Commons Attribution 4.0 International License (
http://​creativecommons.​org/​licenses/​by/​4.​0/​
), which permits unrestricted use, distribution, and reproduction in any medium, provided you give appropriate credit to the original author(s) and the source, provide a link to the Creative Commons license, and indicate if changes were made. The Creative Commons Public Domain Dedication waiver (
http://​creativecommons.​org/​publicdomain/​zero/​1.​0/​
) applies to the data made available in this article, unless otherwise stated.