01.12.2015 | Debate | Ausgabe 1/2015 Open Access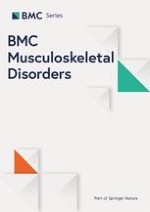 Is neuroplasticity in the central nervous system the missing link to our understanding of chronic musculoskeletal disorders?
Zeitschrift:
Autoren:

René Pelletier, Johanne Higgins, Daniel Bourbonnais
Wichtige Hinweise
Competing interests
The authors declare that they have no competing interests.
Authors' contributions
RP was the principal author for the manuscript. JH and DB participated in the elaboration, content and drafting of the manuscript. All authors read and approved the final manuscript.
Authors' information
RP is an osteopath and has been working as a clinical therapist for more than 20 years with individuals suffering from chronic musculoskeletal disorders. He is presently enrolled in a PhD program involved in research looking at neuroplastic changes in the primary motor cortex associated with chronic wrist and hand conditions including carpal tunnel syndrome and osteoarthritis. His PhD supervisors are JH and DB.
JH research interests include the study of neuroplasticity in the primary motor cortex to assess and improve upper extremity function in stroke patients utilizing Transcranial Magnetic Stimulation.
DB has performed research in the kinetic and electromyographic assessment of hand and finger function in neurological and musculoskeletal disorders.
Abstract
Background
Musculoskeletal rehabilitative care and research have traditionally been guided by a structural pathology paradigm and directed their resources towards the structural, functional, and biological abnormalities located locally within the musculoskeletal system to understand and treat Musculoskeletal Disorders (MSD). However the structural pathology model does not adequately explain many of the clinical and experimental findings in subjects with chronic MSD and, more importantly, treatment guided by this paradigm fails to effectively treat many of these conditions.
Discussion
Increasing evidence reveals structural and functional changes within the Central Nervous System (CNS) of people with chronic MSD that appear to play a prominent role in the pathophysiology of these disorders. These neuroplastic changes are reflective of adaptive neurophysiological processes occurring as the result of altered afferent stimuli including nociceptive and neuropathic transmission to spinal, subcortical and cortical areas with MSD that are initially beneficial but may persist in a chronic state, may be part and parcel in the pathophysiology of the condition and the development and maintenance of chronic signs and symptoms. Neuroplastic changes within different areas of the CNS may help to explain the transition from acute to chronic conditions, sensory-motor findings, perceptual disturbances, why some individuals continue to experience pain when no structural cause can be discerned, and why some fail to respond to conservative interventions in subjects with chronic MSD. We argue that a change in paradigm is necessary that integrates CNS changes associated with chronic MSD and that these findings are highly relevant for the design and implementation of rehabilitative interventions for this population.
Summary
Recent findings suggest that a change in model and approach is required in the rehabilitation of chronic MSD that integrate the findings of neuroplastic changes across the CNS and are targeted by rehabilitative interventions. Effects of current interventions may be mediated through peripheral and central changes but may not specifically address all underlying neuroplastic changes in the CNS potentially associated with chronic MSD. Novel approaches to address these neuroplastic changes show promise and require further investigation to improve efficacy of currents approaches.