01.12.2019 | Research | Ausgabe 1/2019 Open Access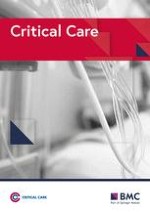 Is systematic fecal carriage screening of extended-spectrum beta-lactamase-producing
Enterobacteriaceae

still useful in intensive care unit: a systematic review
Zeitschrift:
Autoren:

Renaud Prevel, Alexandre Boyer, Fatima M'Zali, Agnès Lasheras, Jean-Ralph Zahar, Anne-Marie Rogues, Didier Gruson
Wichtige Hinweise
Electronic supplementary material
Abstract
Background
Extended-spectrum beta-lactamase-producing
Enterobacteriaceae
(ESBL-E) are disseminating worldwide leading to increased hospital length of stay and mortality in intensive care units (ICU). ESBL-E dissemination was first due to outbreaks in hospital settings which led to the implementation of systematic fecal carriage screening to improve hygiene procedures by contact precautions. ESBLs have since spread in the community, and the relevance of contact precautions is questioned. ESBL-E dissemination led to an overuse of carbapenems triggering the emergence of carbapenem-resistant
Enterobacteriaceae
. Empirical antimicrobial therapy based on ESBL-E fecal carriage has been proposed but is debated as it could increase the consumption of carbapenems among ESBL-E carriers without any clinical benefit. Finally, selective decontamination among ESBL-E fecal carriers is evoked to decrease the risk for subsequent ESBL-E infection, but its efficacy remains debated. We propose to systematically review the evidence to recommend or not such systematic ESBL-E fecal carriage screening in adult ICU.
Methods
Every article focusing on ESBL-E and ICU available on the MEDLINE database was assessed. Articles were included if focusing on cross-transmission, efficacy of hygiene procedures, link between ESBL-E colonization and infection or guidance of empirical therapy or selective decontamination efficacy.
Results
Among 330 articles referenced on PubMed, 39 abstracts were selected for full-text assessment and 25 studies were included. Systematic screening of ESBL-E fecal carriage to guide contact precautions do not seem to decrease the rate of ESBL-E cross-transmission. It has a very good negative predictive value for subsequent ESBL-E infections but a positive predictive value between 40 and 50% and so does not help to spare carbapenems. Cessation of ESBL-E carriage systematic screening could decrease the use of carbapenems in ICU without any clinical harm. Nevertheless, further studies are needed to validate these results from monocentric before-after study. Selective decontamination strategy applied to ESBL-E fecal carriers could be helpful, but available data are conflicting.
Conclusion
Current knowledge lacks of high-quality evidence to strongly recommend in favor of or against a systematic ESBL-E fecal carriage screening policy for ICU patients in a non-outbreak situation. Further evaluation of selective decontamination or fecal microbiota transplantation among ESBL-E fecal carriers is needed.