01.12.2016 | Research article | Ausgabe 1/2016 Open Access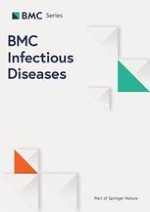 Isolation frequency of
Candida

present on the surfaces of mobile phones and handsx
Zeitschrift:
Autoren:

Anna Kordecka, Elżbieta Krajewska-Kułak, Cecylia Łukaszuk, Bogumiła Kraszyńska, Wojciech Kułak
Abstract
Background
It is known that mobile phones may play a role in microorganism transmission. The aim of this study was to analyze the relationship between the number of
Candida
genera/species isolated from samples collected from the surfaces of mobile phones and the hands of the staff as well as the preferred health-related behavior.
Methods
The mycological evaluation included 175 mobile telephones and the hands of staff members at the University Hospital in Białystok, Poland. We used the Count-TactTM applicator, with CandiSelect (Bio-Rad). Self-administered questionnaire was used to gather data on mobile phones disinfection practices. Assessment of the preferred health-related behavior was based on The Multidemensional Health Locus of Control Scale (MHLC).
Results
Out of 175 mobile phones, 131 (74.9 %) were colonized.
Candida glabrata
,
C. albicans
and
C.krusei
were isolated more frequently from the hand as well as phone surface. The mean number of
Candida
colonies was higher in samples collected from hand surfaces than mobile phone surfaces. No significant correlation was found between the preferred health-related behavior and the frequency of washing hands, the way of using a mobile phone, the number of colonies or the isolation frequency for the fungi collected from the surface of the phones and hands of their owners. Only 19.4 % of the participants cleaned the surface of their phones.
Conclusion
The prevalence of mobile phone contamination by
Candida
is high in the University Hospital in Białystok, Poland.
Candida albicans
,
C. glabrata,
and
C. krusei
were the dominant species in the samples collected from mobile phones and hands. These results pose the need to develop guidelines for mobile phone disinfection.