28.07.2017 | Assisted Reproduction Technologies | Ausgabe 11/2017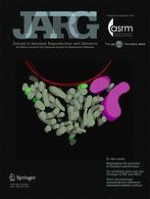 IVF oocyte retrieval: prospective evaluation of the type of anesthesia on live birth rate, pain, and patient satisfaction
Zeitschrift:
Autoren:

Lucie Rolland, Jeanne Perrin, Virginie Villes, Valérie Pellegrin, Léon Boubli, Blandine Courbiere
Abstract
Purpose
Does the type of anesthesia (paracervical block (PCB) or general anesthesia (GA)) impact live birth rate, pain, and patient satisfaction?
Methods
A non-randomized prospective cohort study was conducted in women treated for IVF. Two groups of patients were prospectively included: the PCB group (
n
= 234) and the GA group (
n
= 247). The type of anesthesia was determined by the patients. The primary endpoint was cumulative live birth rate by OR. Secondary endpoints were self-assessment of the patients' peri-operative abdominal and vaginal pain vs the doctors' evaluations during PCB, post-operative abdominal and vaginal pain level, and patient satisfaction in both groups. Pain levels were assessed with a numerical rating scale (NRS).
Results
The live birth rate was similar in both groups (19.8% in the GA group vs 20.9% in the PCB group,
P
= 0.764). During oocyte retrieval in the PCB group, the physicians significantly under-estimated the vaginal pain experienced by the patients (3.04 ± 0.173 for patients vs 2.59 ± 0.113 for surgeons,
P
= 0.014). Post-operative vaginal and abdominal pain were significantly greater in the PCB group compared to the GA group (2.26 ± 0.159 vs 1.66 ± 0.123, respectively,
P
= 0.005, and 3.80 ± 0.165 vs 3.00 ± 0.148, respectively,
P
< 0.001). Patients were more significantly satisfied with GA than with PBC (
P
< 0.001).
Conclusion
Because the LBR was similar in both groups and patient satisfaction was high, the choice of anesthesia should be decided by the patients.